At 230,000 square feet, the Saint-Hyacinthe Convention Center in Saint-Hyacinthe, Montérégie is the largest convention and exhibitions center outside the Canadian cities of Montreal and Quebec City. The multifunctional building features 30 furnished rooms for events, with a very large main room, two-story meeting rooms, private executive rooms and a business lounge.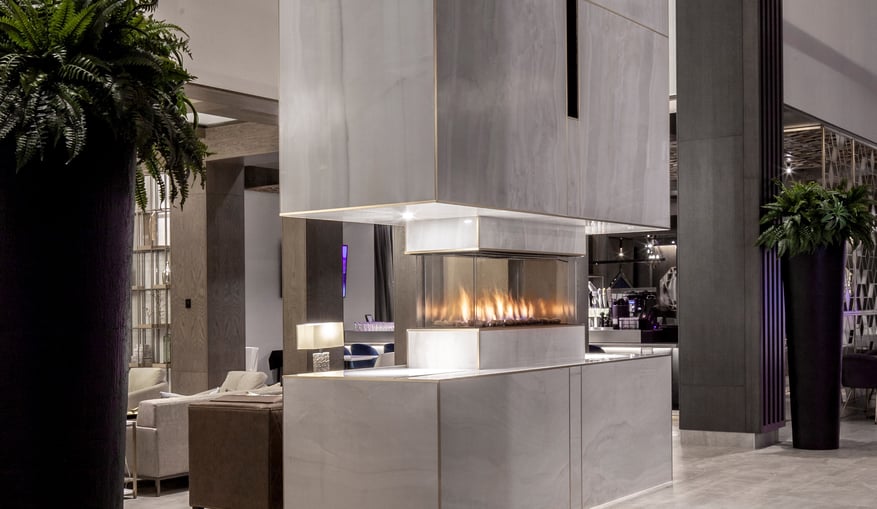 Photography by Andre Noel
Nine Architects and Kanva Architecture designed the building, while Camdi Design is responsible for the clean, refined interiors. Materials include stone and ceramic flooring, black metal and stainless steel accent keys, marble on the stairs, large wood panels on the walls and custom-made furniture. To further contribute to the comforting yet contemporary environment, the designers wanted to stimulate the five senses when visitors encountered the entrance to the main hall, which acts as the focal point of the project. To that end, Camdi Designs installed ambient music, lighting and decorative elements, along with natural gas fireplaces from Ortal.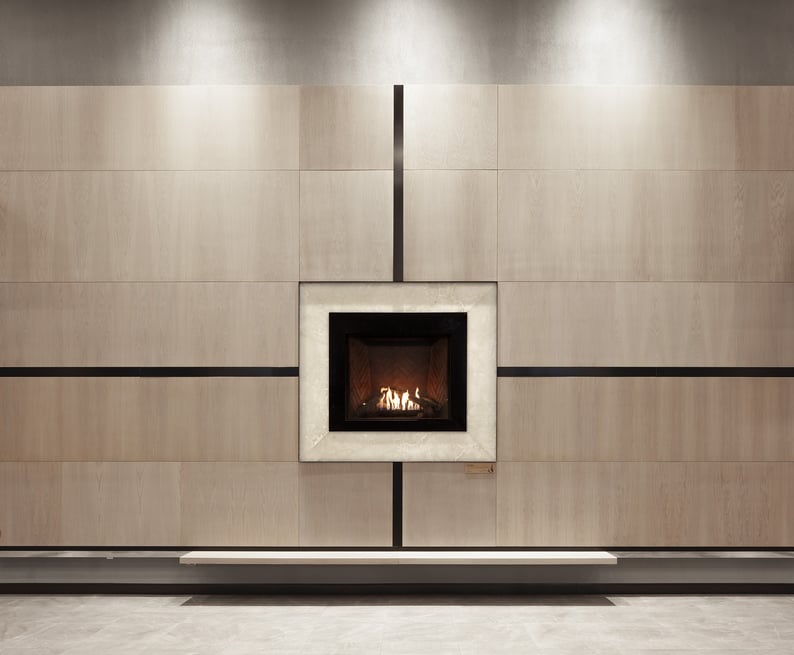 Distinguished by its high standards and luxurious aesthetics, Ortal was a natural choice when sourcing contemporary and versatile fireplaces in keeping with the project's stringent design requirements. For a series of warm, individual spaces, four units of the Traditional 110 model have been installed along the lobby wall, acting as a gallery with fireplaces substituted for framed paintings. "With the installation of fireplaces, the idea was to bring warmth and comfort behind the completely glazed facade of the building," explains Camdi Design's president and artistic director, Pierre Brousseau. Meanwhile, an Island 130 is integrated into an extraordinarily impressive wall, acting as an architectural space creator for rest and discussion areas.
The Saint-Hyacinthe Convention Center is an eco-friendly development with a green roof measuring 60,000 square feet, which can accommodate receptions for hundreds of people. The ecological aspect is also found in the development of air conditioning and heating systems, in the recovery of waste, as well as in the installation of the Ortal fireplaces. In addition to the requirements of the LEED standard, Ortal's flue gases are expelled to the outside of the building, eliminating the air quality and carbon monoxide hazards that may be present in other fireplace models.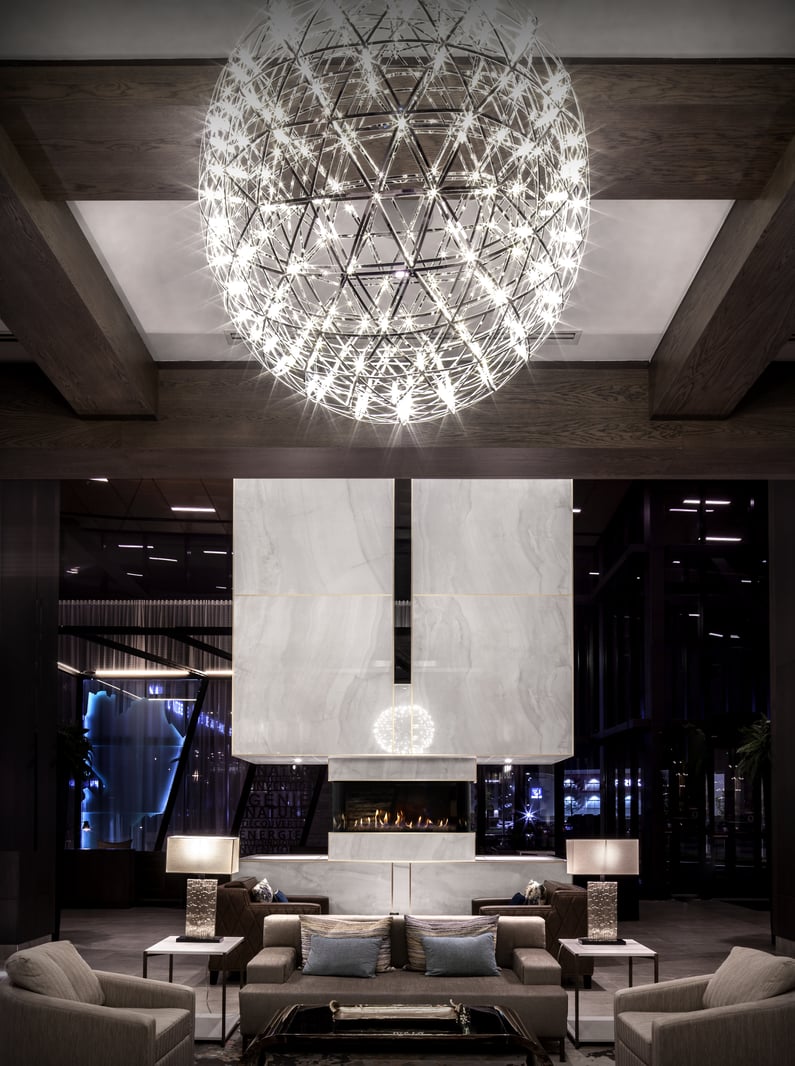 In the end, the purpose behind the interiors was to create a design that corresponds to key industries of the city of Montérégie. "We wanted to express the local flavors in the project," Brousseau says. "The city of Saint-Hyacinthe is known for its expertise in agri-food, biotechnology, veterinary medicine and agriculture. The use of colorful and noble materials, and the presence of interior elements reminiscent of agricultural machinery… are winks to the region."