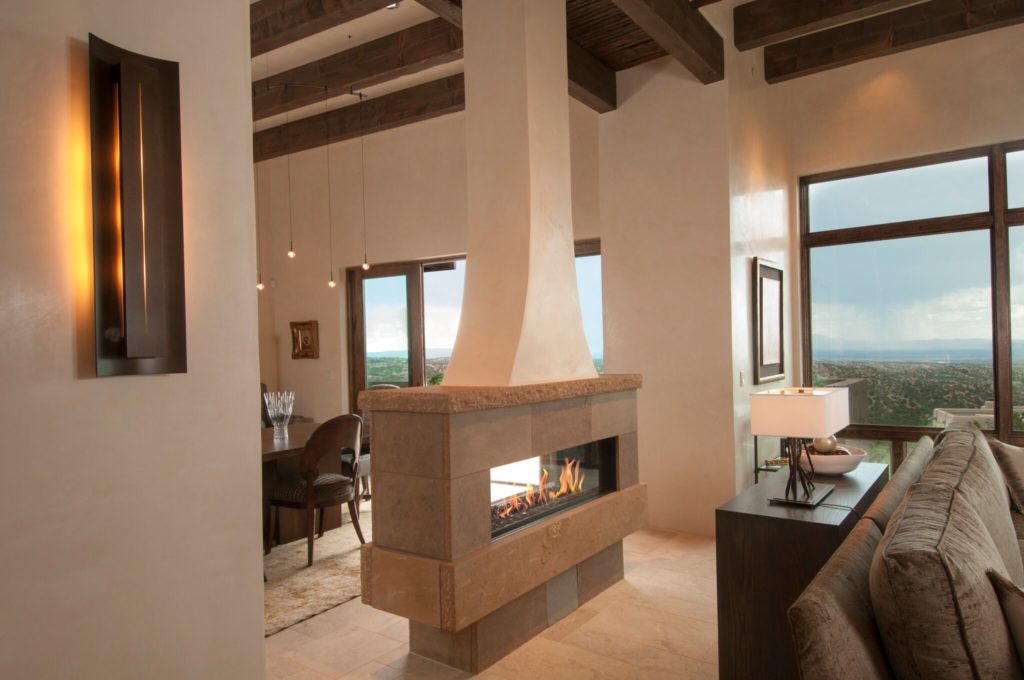 Gone are the days of one-size-fits-all fireplaces. Now, Ortal makes linear gas fireplaces to suit every personality. These days, you can personalize your fireplace to satisfy your own aesthetic sensibilities.
Pick your model—traditional, see-through, corner, three-sided. Choose your media—glass, faux wood, ceramic pebbles. Create a surround out of brick, stone, concrete, marble, or any other material that suits your fancy. Here a few suggestions to help you match your fireplace with your lifestyle.
The Minimalist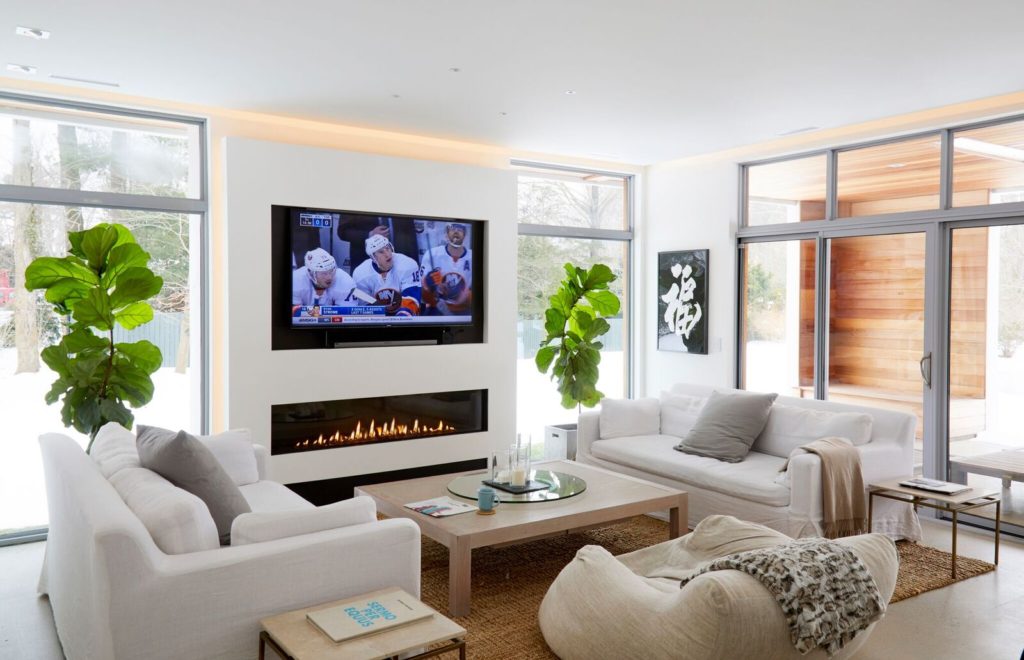 Minimalists are famous for getting rid of extraneous frills and focusing on the essentials—clean lines, geometric shapes, simple colors, sparse décor. The typical image of a minimalist fireplace is a frameless, front-facing, or three-sided model surrounded by white concrete and filled with glass media, yet the style is flexible enough to accommodate many different approaches. Corner fireplaces, for example, can offer a welcome dose of asymmetry in an otherwise uniform setting.
The Traditionalist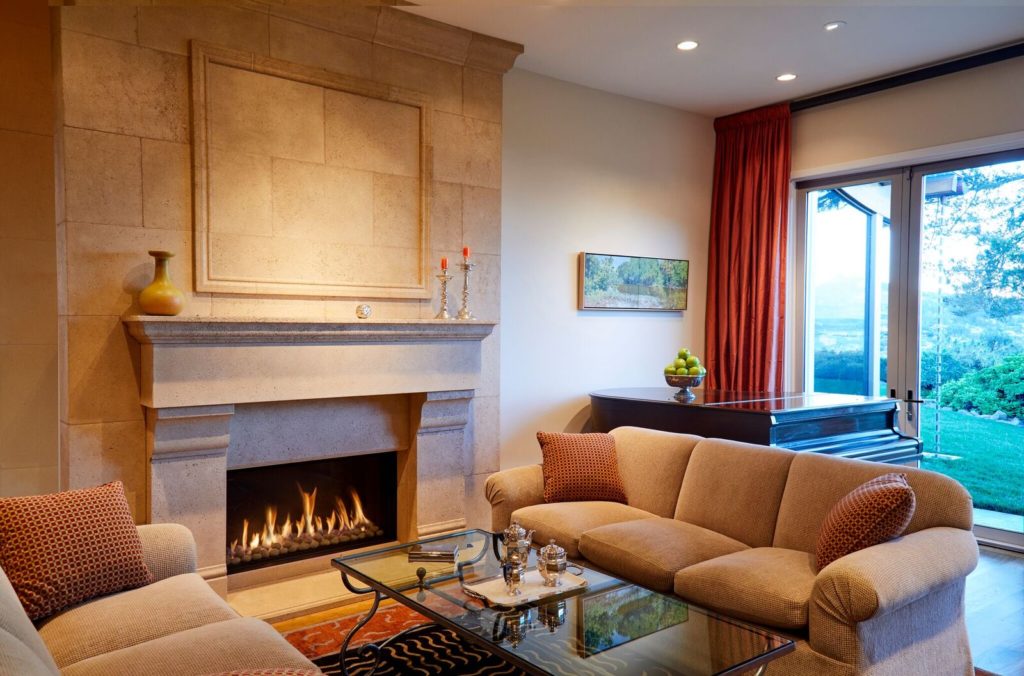 This personality loves a good old-fashioned mantle and hearth—preferably decked out in brick or stone. They tend to prefer a recessed flame and faux wood logs. Far from being a mere throwback, traditional fireplaces have evolved with the times, combining customary design with modern efficiency made possible by ventless technology. Since manufacturers like Ortal allow for customization, traditionalists can mix it up a little with interior lights, brick-lined fireboxes, or even modernist mantles.
The Classicist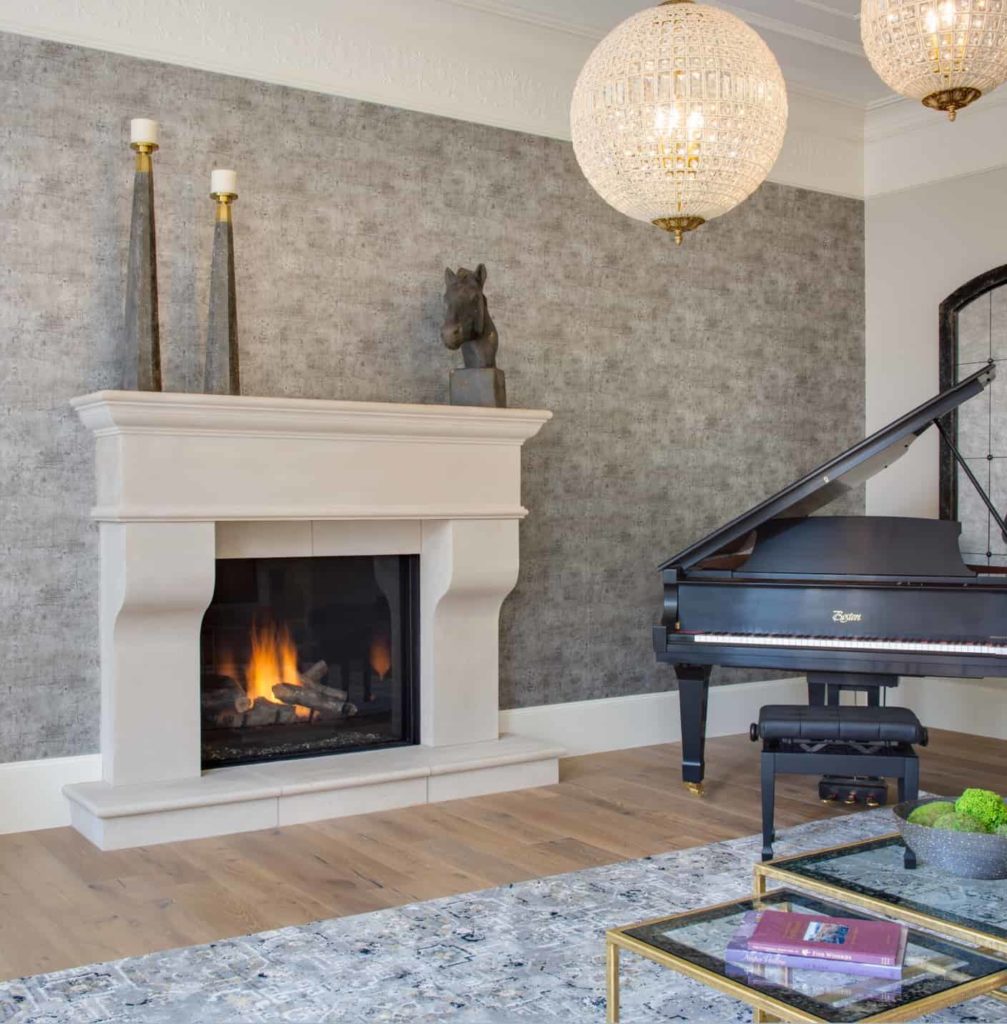 Like the traditionalist, the classicist has no desire to throw time-honored design overboard. They do, however, prefer more luxurious materials like marble or granite to more homey choices like brick or stone. Whether they opt for a full mantle and hearth or adopt a frameless design, devotees of a more classical style enjoy clean lines, beautiful proportions, and opulent surrounds.
The Urban Dweller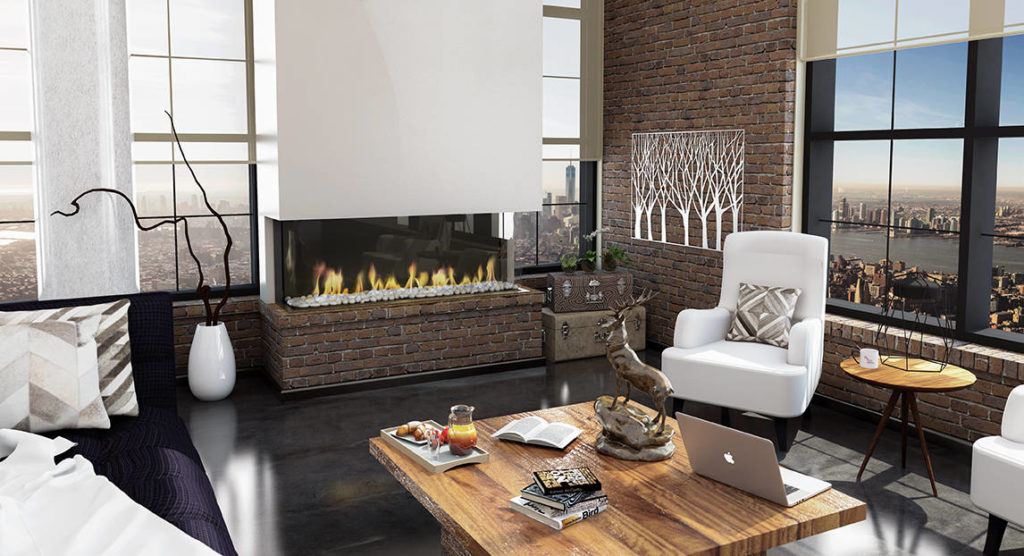 There are as many ways to do "urban" as there are urban dwellers, but some styles capture the contemporary mood more than others. The best embrace tasteful eclecticism or elegant variety.
When it comes to décor, that may mean a discerning mix of solids and patterns, modern furnishings and traditional pieces. When it comes to permanent fixtures like fireplaces, many apartment dwellers combine brick, concrete, and even wood to create a scene fit for an urban refuge.
The Cottage Dweller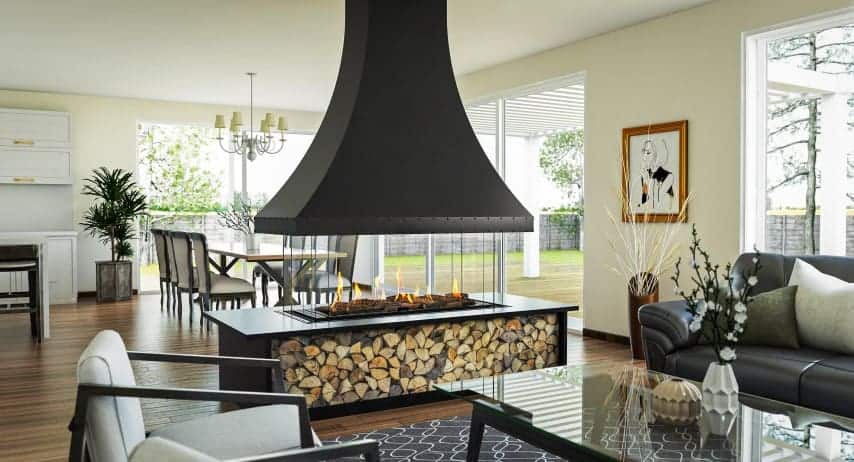 Cottage style houses (often characterized by hardwood floors, cozy furnishings, and homey charm) have never lost their appeal. Their popularity has endured through the years, in spite of changing tastes.
There are a million ways to pull off the cottage look, but it's hard to beat an island fireplace. They're perfect for those that feature open gathering areas. The decorative hood recalls old-school design, while a glass-enclosed, 360-degree view adds a dose of contemporary style. The result is the perfect accouterment for the modern cottage home.
The Bachlor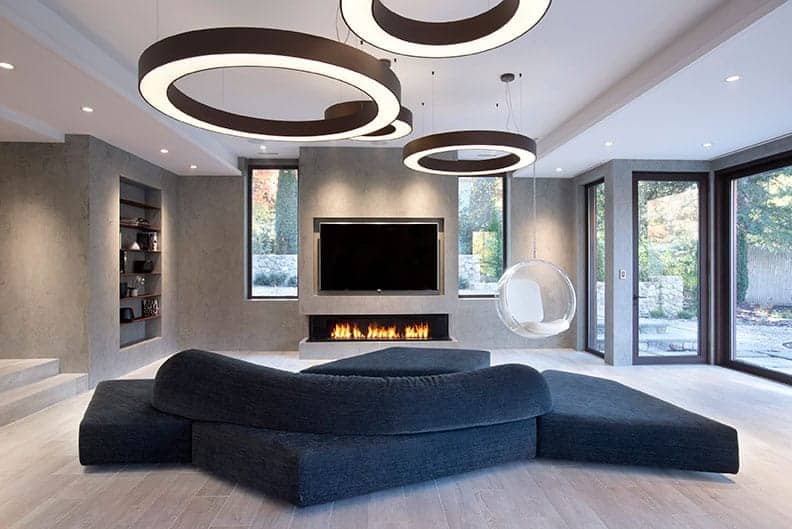 Bachelors often embrace a modern style, but with edgier, more masculine trims. Instead of whites and creams, they may fill their tableau with darker colors such as black, gray, or deep blues. Bachelorettes may throw in some more feminine touches, but they, too, appreciate a more 21st-century take on the singles pad.
A frameless front-facing fireplace complements the look, although those who really want to up their game can install a double-sided fireplace, also known as a see-through fireplace, that offers a view from both front and back. As for surrounding materials, anything from gray Emperador marble to black slate works well.
The "Transitionalist"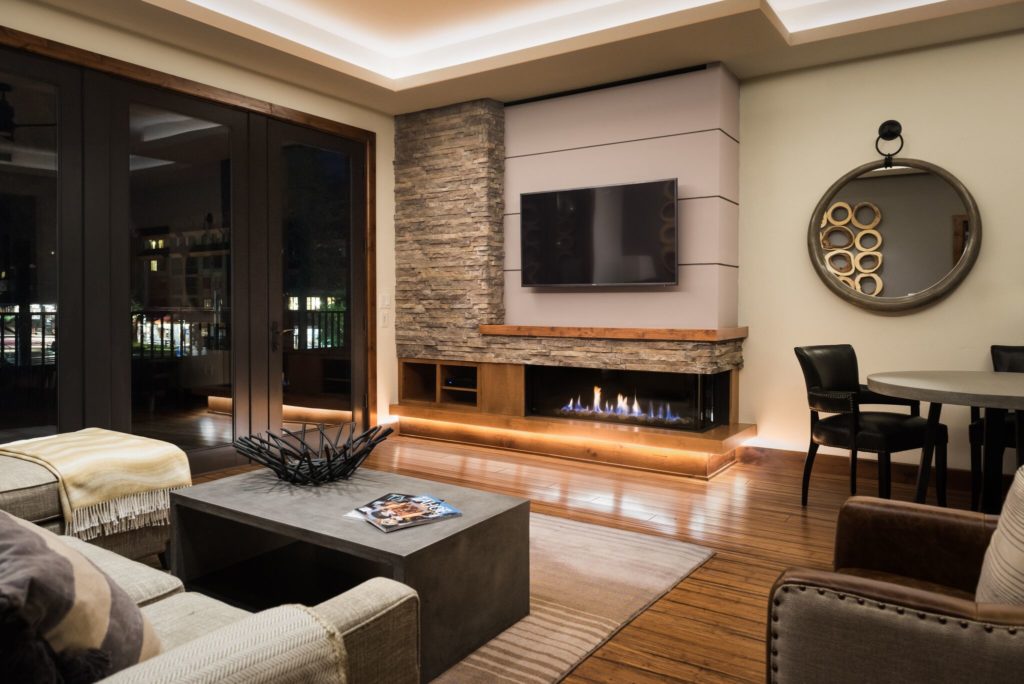 Some people are unabashed modernists. Others are unrepentant traditionalists. Then there are those who love both worlds. They straddle the divide between the traditional and the contemporary, between the conventional and the revolutionary.
For those who can't quite commit to a period, options include a modern, corner or three-sided fireplace set off by a classic brick surround, or perhaps a traditional fireplace with a minimalist mantle.
The Modern Rustic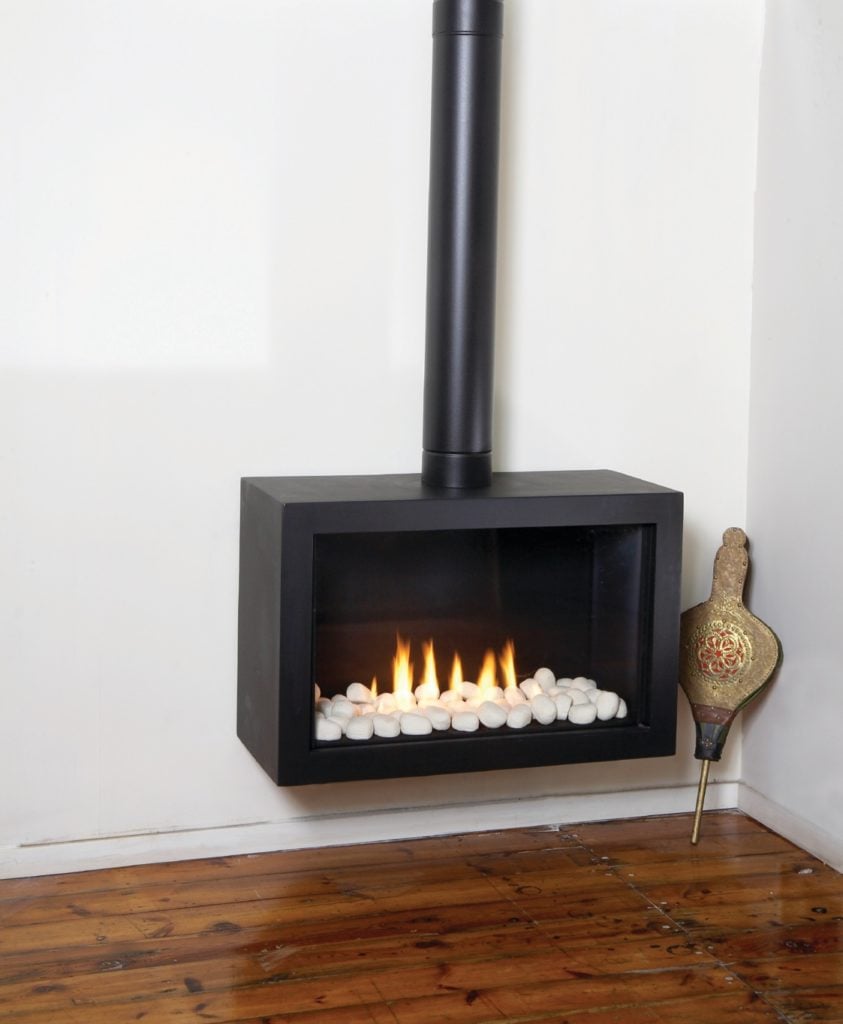 When you think of rustic, you probably imagine natural wood mantles, stuffed heads, and distressed furniture—in other words, downright bucolic—but there's more than one way to do rustic.
For a modern take on backroad charm, consider a free-standing fireplace. Featuring a black frame and flue reminiscent of an old Franklin stove, these efficient, easy-to-install units bring historic charm up to date.
Want to find the fireplace that fits your personality? Visit our gallery for more inspiration, then contact us to start customizing your own fireplace.