If you haven't yet heard, Ortal is hosting a design contest. We've asked interior decorators, architects, and general contractors across the country to show us how they Ortal. We want to showcase the incredible ways in which designers are incorporating Ortal's modern fireplaces into their client's commercial and residential spaces. The contest is far from over, but we've already received some incredible entries. We wanted to give you a sneak peek at some of the wonderful designs that have come our way. Now, for the finest in modern fireplace design…

Outdoor Living, Indoor Comfort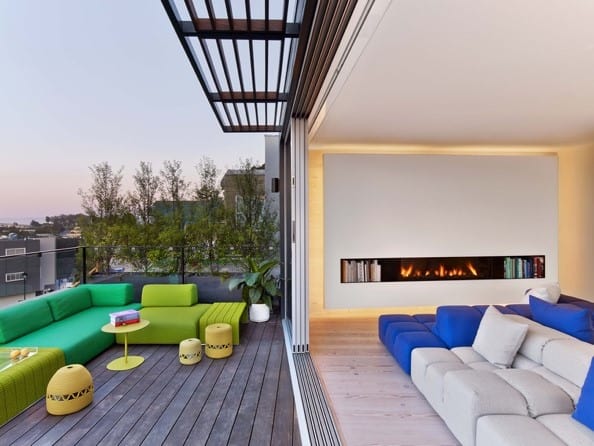 CCS Architecture submitted a remarkable example of modern West Coast design. They placed a floating fireplace wall in this San Francisco living room that opens up onto a stunning view of the city beyond. Surrounded by an elegantly simple wall of white and framed on either side by a tasteful bookshelf, this modern Ortal fireplace adds a touch of indoor comfort and luxury to a fresh air space.
When Function Meets Beauty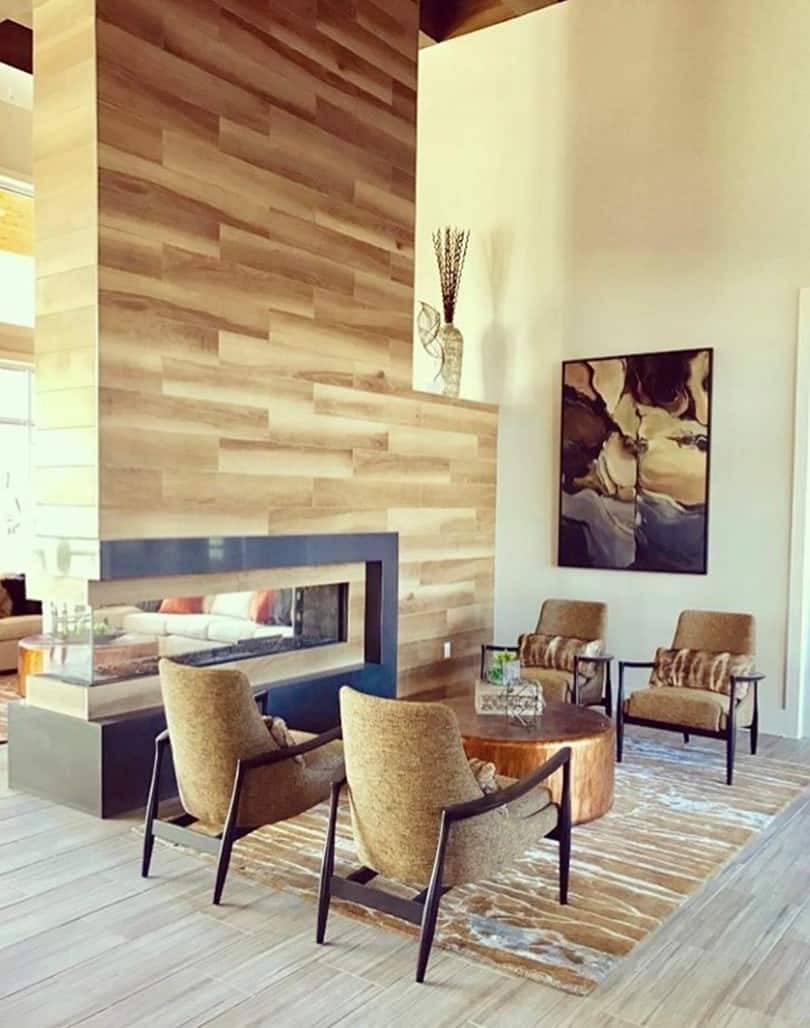 Design Environments went with the Ortal Space Creator 200 for the gathering space in Austin, Texas' Republic Place Apartments. The modern fireplace offers a stunning focal point for the entire space, while also serving an important function: to divide the room into two separate seating and gathering areas. Acting as a gorgeous centerpiece, the Space Creator 200 perfectly complements the graceful beauty of the surrounding room, with its elegant design and stylish décor.
Mastering Modern Luxury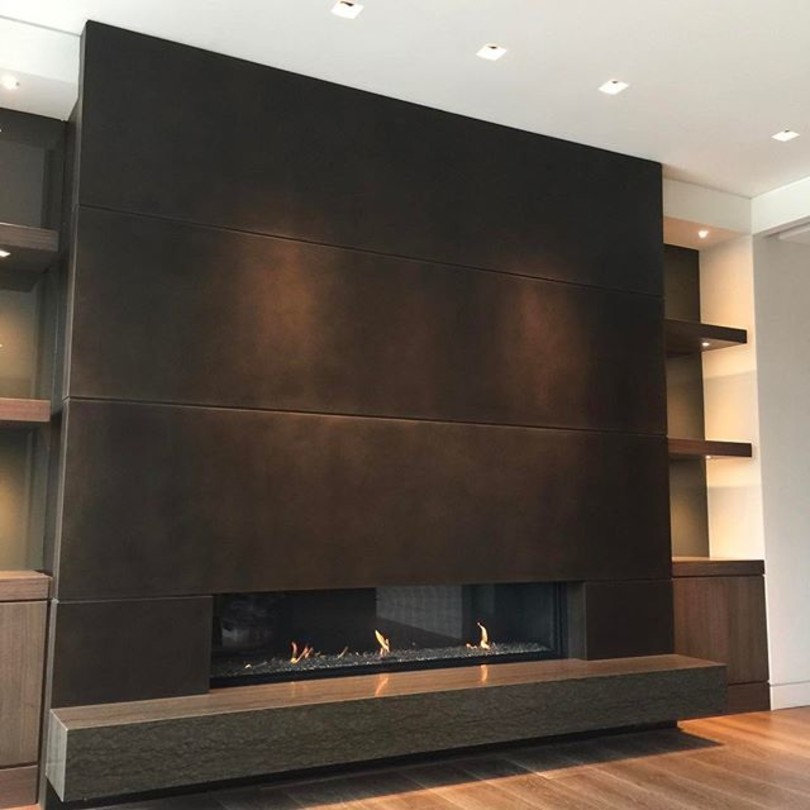 Fireside Home Solutions posted their entry on their Instagram account, @firesidetim. A paragon of 21st Century simplicity and minimalist beauty, the setup offers a no-frills approach to modern fireplace design. Framed in a beautiful, custom-built metal structure, and featuring a lip of elegant stone, this modern fireplace presents a dignified face to the world. Solid and imposing yet gorgeous and inviting—a masterpiece of modern luxury.
San Francisco Warmth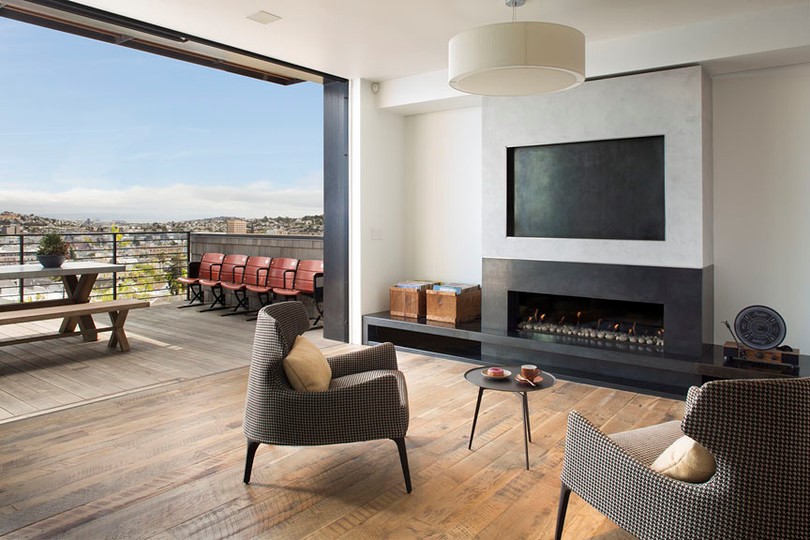 This entry comes to us courtesy of Feldman Architecture, who framed an elegant Ortal fireplace in a handsomely clean wall that also features a modern entertainment unit. The fireplace in this Noe Valley home adds to the existing design features—sweeping views of San Francisco and a contemporary take on urban living.
Simple Yet Elegant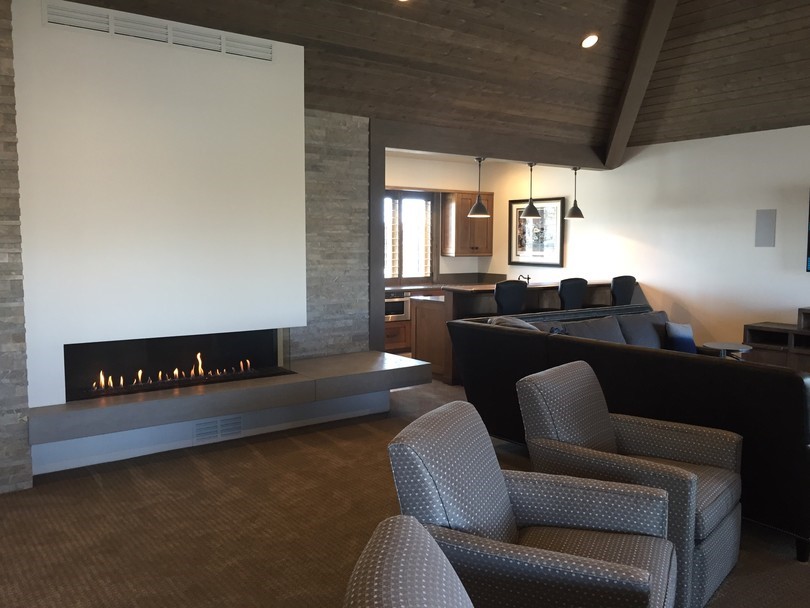 Steven Martinez from Tradewinds General Contracting used an Ortal modern fireplace to enhance the look, feel, and comfort of his client's living room. Emphasizing clean lines and open spaces, his minimalist design highlights the beauty of modern simplicity in the comfort of a private home.
Luxury Heating for Luxury Living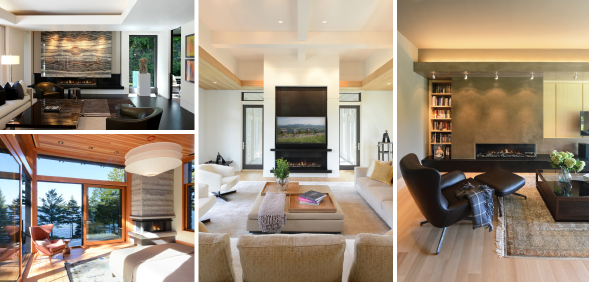 Marcus Gleysteen Architects submitted a number of superb entries. The firm placed a sophisticated, three-sided modern fireplace beneath cantilevered book-matched travertine panels to create a look of unparalleled luxury in their client's upscale living room. The combination presents a stunning example of luxury interior design meeting modern fireplace design.
Entertain for Comfort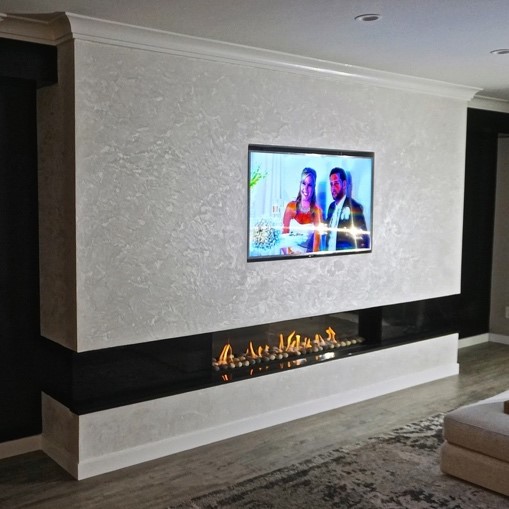 CK Construction entered this design into the Ortal contest. They designed a linear centerpiece that combines an upscale entertainment unit with an Ortal Clear 170 fireplace. The recessed TV, centered in a carefully constructed wall of Venetian plaster, rests atop the elegant fireplace, framed on either side by tastefully chosen slabs of black granite. The result is a classy blend of high-end entertainment and upscale comfort.
Fire and Oaks
Steven Foster of Cornerstone Architects offers a beautiful setting for this modern fireplace, which adds warmth to this well-lit, oak-trimmed living room.
Visit the How Do You Ortal? design contest page to vote on new entries as they come in or to submit one of your own modern fireplace designs.