It's spring. Time to sweep away the dust, clean out the closets and bring out the flowers. For many, it's also the perfect time to rethink the kitchen or remodel the master bedroom. If you want a spring project that's more ambitious than wiping down the counters and less intensive than a full home renovation, consider replacing your old mantle, hearth, and chimney with a modern direct vent fireplace. Here are a few modern fireplace designs that will inspire your spring makeover.
A Minimalist's Dream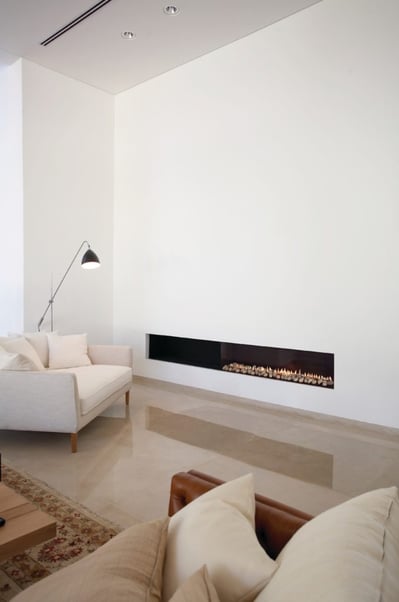 There's nothing wrong with traditional fireplaces. Their classic beauty has endured through the ages and will continue to charm people for ages to come. That being said, many homeowners are looking for something fresh—something that fits their modern lifestyle and contemporary aesthetic.
Enter the frameless fireplace, with its no-frills, linear design. For a truly minimalist look, ditch the mantle, hearth, and frame altogether and let the wall act as a blank canvas. The long, clean lines and simple beauty of the fireplace will do all the talking. If you prefer a little more embellishment, hang artwork above the flame. With Ortal's Cool Wall Technology, you'll never have to worry about heat damage, no matter how delicate the piece.
The Floating Flame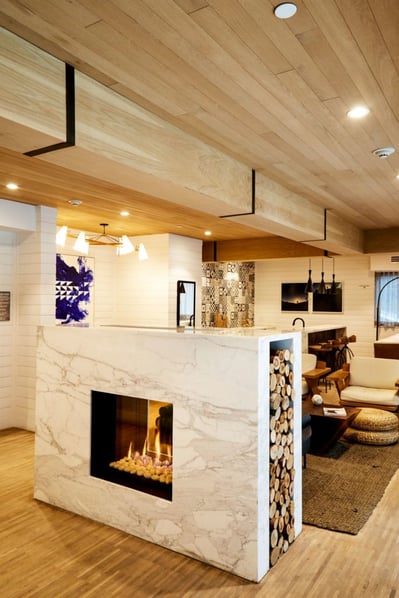 Most fireplaces fit snugly inside a wall. A Tunnel Fireplace is the wall. Only instead of a solid, static piece of concrete, you get a dancing flame that looks out from both ends of a double-sided window. Featuring high-quality glass and a see-through design, the Tunnel Fireplace divides space while attracting the eye. Play with surrounding materials to find the perfect look for any room.
21st Century Vintage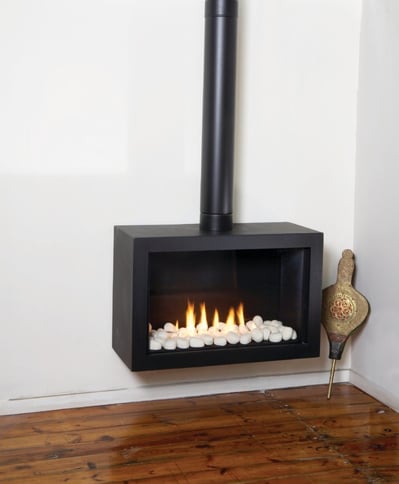 With the Stand Alone Fireplace, we took the charm of an old wood-burning stove and gave it a 21st Century makeover. Featuring a simple black frame and a rising vent, this modern gas fireplace is lovely, in an understated way, managing to straddle the divide between cozy and chic, contemporary and vintage, homey and sophisticated.
Since Ortal offers an array of customization options, you get nearly limitless design potential. Want a more rustic look? Choose faux logs as the interior media. More contemporary? Go for stones or pebbles. For an edgy, modern look, there's always colored glass.
Effortless Luxury
With this model, we turned the Front-Facing Fireplace on its side to enhance a narrow dividing wall. The result? The same clean lines. The same minimalist beauty. Only, instead of a horizontal arrangement, you get an exquisite vertical design that complements the layout of the room and uses every square inch of space wisely.
Direct vent gas fireplaces not only burn cleaner, warmer, and more efficiently; they also add modern yet timeless beauty to any space. Reimagine your interior with a frameless fireplace from Ortal.