You spend a great deal of time deciding what type of fireplace you want. You weigh all the options—a traditional mantle and hearth versus a sleek modern fireplace, a front-facing model versus a three-sided model, a stone or brick surround versus a marble or concrete surround—but how much time do you spend selecting your gas fireplace accessories, from the media to the lights, to the back paneling?
If you're like most people, you don't pay nearly as much attention to the inside of the fireplace as you do to the outside. Maybe that's because, years ago, wood logs and black fireboxes were your only choices. Now, with so many options (think sandstone pebbles, amber-colored glass, and granite backing), there's no excuse. If you're looking for a cohesive style that fits your vision, then it pays to consider every detail.
Interior Design
You may not notice the interior facing material as much as the surround, but it makes a big impact on the overall look and feel of the fireplace. With that in mind, you can choose between:
Bricks: Brick facing materials go well with traditional models that feature a mantle and hearth. Consider a herringbone design if you want to set the interior off from the exterior or if you have a herringbone pattern elsewhere in the room and want to tie in the fireplace.
Black Paneling: Black

raw clay

paneling provides a clean look so that the flame can take center stage. Ideal for more modern front-facing designs, black paneling adds both depth and sleekness. From a ribbed design to a flat reflective panel, there are subtle ways to add style with a solid black interior.
Granite: For a more modern take on the traditional fireplace, consider fired porcelain that resembles the look and feel of quarried granite. Ortal offers granite backing in four different colors— beige, gray, corten, and moss.
Interior Media
When it comes to interior media, you have three general options: logs, stones, and glass.
Logs & Branches: For a more traditional, wood-burning look, there are always logs and branches are a timeless classic. Unlike the one-size-fits-all faux wood of yesterday, today's log inserts come in a wide variety of styles. Aspen logs? Crackling Hornbeam logs? Weathered Driftwood logs accented by realistic black embers? Campfire logs? Creamy birch logs? Take your pick.
Stones & Pebbles: For a cleaner, more unique look, you can always choose stones and pebbles. You have plenty of options here, as well, from Powderstone, a rich red stone covered in a layer of powder white to Black Chalkstone, a smooth, round black stone that has a distinctly modern, yet timeless feel to it. In between, you'll find Sandstone, Silverstone, Red River Rock, and more. Stones can enhance any model, but they fit particularly well when paired with the solid black frame of a Stand Alone fireplace or with the versatile charm of an Outdoor/Indoor fireplace. Plus, you can create a unique landscape by mixing an assortment of styles.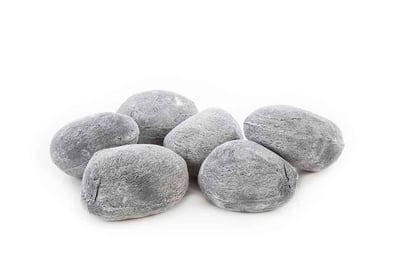 Glass: If you prefer a more modern look, try glass instead. Available in a variety of beautiful colors—ancient amber, royal cobalt, polished obsidian, and brilliant ice— glass offers a stunning alternative to traditional logs or

even

natural-looking stones.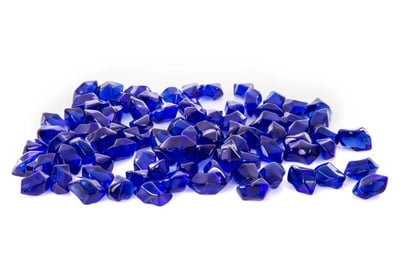 The best part is that you have plenty of room for creativity. You can either stick with one type of media or you can mix and match to create a more layered, textured look. Many people, for example, choose to liven things up with a combination of logs and stones.
Need more help customizing your gas fireplace? Check out our gallery for more incredible fireplace design inspirations.