In the modern age, many customers do online research before ever stepping foot inside a fireplace showroom. They often already have a sense of the style they want, how much they're willing to invest, and which manufacturers align with their needs. When selecting a new luxury fireplace manufacturer to add to your inventory, you want to be confident that the brand you choose meets certain criteria. In addition to being a popular choice for your customers, you also want to know what they offer to support you, your customers, and the installation crew.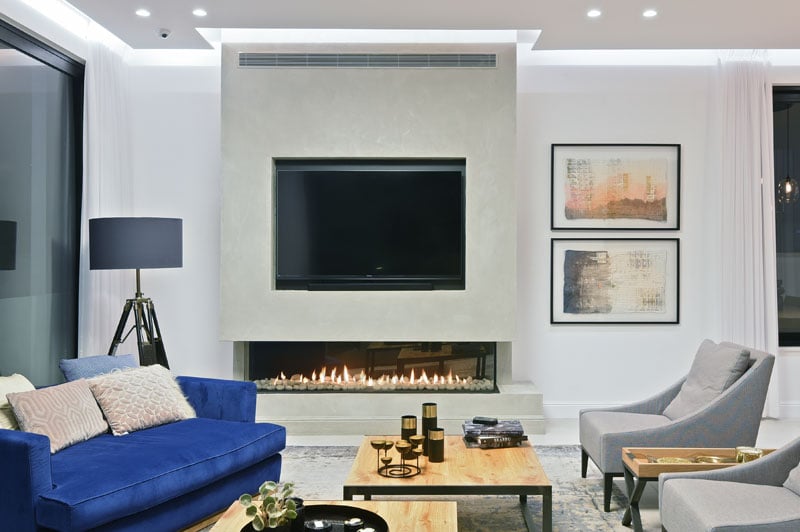 Although it might seem that many luxury fireplace manufacturers offer similar products, not every provider is the same in terms of quality, innovation, and service. When evaluating your options, ask these questions to determine which manufacturer is the best fit.
Style Options
Every customer has different aesthetic preferences, ranging from traditional to contemporary and everything in between. When choosing a luxury fireplace manufacturer, you want to know that they have a diverse enough offering to meet the needs of the majority of your customers.
Ask these questions about style options when you're considering a new luxury fireplace manufacturer:
How many

collections

do you offer?

How different/unique is each collection?
How many models are in each collection?
What customization options do my customers have?
Features
Every manufacturer offers some standard and special features with the luxury fireplaces they produce. While some may seem the same or similar, it's important to understand the details so you can choose the best option and provide the highest level of quality for your customers.
Questions to ask about features include:
Which features come standard with every fireplace?
What makes them unique or better than the same features other manufacturers offer?
What features do you offer that other luxury fireplace manufacturers do not?

Customer Education
A big part of your job as a dealer is educating customers about each fireplace manufacturer you carry and providing information for them to compare their options. Look for a partner that provides easy access to materials, catalogs, brochures, and samples to make your job easier and to ensure that your customers get exactly what they need to make a decision.
When evaluating potential brand partners, ask about:
What showroom display options do you offer?
What materials do you provide for our customers?
What online resources do you provide?
Innovation
You want to keep inventory turning over, and one way to do that is with unique products that stand out from the rest. A manufacturer that is committed to innovation will keep your showroom floor fresh and ensure that you always have something new to offer repeat customers.
Find out about a manufacturer's commitment to innovation by asking:
How have you innovated in the luxury fireplace industry?
When did you last introduce a new product, model, collection, or feature?
Success Stories
Choosing a new luxury fireplace manufacturer can feel daunting, especially if you have been working with the same brands for a number of years. Ease your fears by doing a little research and connecting with other dealers who have experience with the manufacturer.
Learn more about the manufacturers you are considering with these questions:
Do you have referrals or testimonials from other customers and dealers?
Who can I talk to about what it's like to work with you?
Consider Ortal Luxury Fireplaces for Your Showroom
Selecting a new luxury fireplace manufacturer is a big decision, especially if you have to clear floor space to make room for them. Ortal is here to answer all of your questions and provide all of the resources you need to make an informed decision. You can learn about all of the advantages we offer on our website, and our local, expert professionals are always available to schedule a meeting.