The maze of cubicles and impenetrable executive suites that once defined office spaces are in precipitous decline. Inspired by Silicon Valley giants like Google and Facebook, companies everywhere are embracing offices with open floor plans. In fact, as of 2014, around 70 percent of offices had already made the transition to an open office plan or taken steps in that direction, by lowering or eliminating partitions, for example, according to the International Facility Management Association.
Supporters of the open office concept say free-flowing spaces foster collaboration and—quite literally—break down walls that can hamper open communication. This design is especially popular with Millennials, who will dominate the workforce in the coming decades.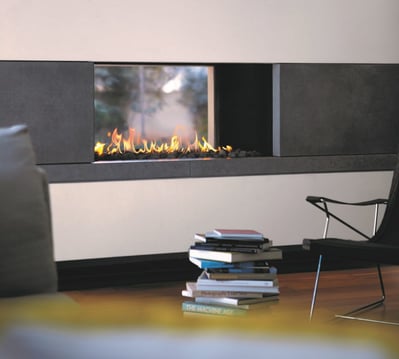 Open office floor plans have helped erase outdated rules about how an office space can or should be designed. They're not right for every organization, though, so it's important to weigh your business's needs, or—if you're a designer or architect—the needs of your client, when mapping out a plan. Here are 3 things to consider.
Go Bold with Design
The transition to an open office floor plan is the ideal time to add innovative, daring, and playful features. Incorporate a contemporary fireplace into a lounge area or reading room to create an invigorating space; build a game room for employees to de-stress and recharge their mental batteries; build a café with comfortable seating and plenty of electrical outlets and USB ports to help encourage group meetings and spontaneous collaboration.
Space Creators are the perfect way to add a partition to a large space, creating a see-through division that allows coworkers to have a bit of privacy while also serving as an interesting focal point.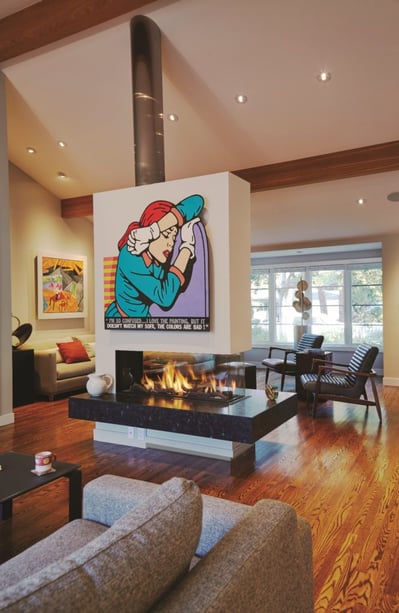 Don't Overlook Human Nature
Some employees will see an open floor plan as inspirational and invigorating. Others will see it as noisy, distracting, or even oppressive. Humans are territorial by nature. Research shows most people want some level of personal space at work—and they're more likely to be engaged if they have it. "Personal space" doesn't necessarily mean a private office or even a cubicle—it can be as simple as a claimed chair, a locker, or familiar table or corner of the office.
Design the new space in a way that ensures employees are able to move to different places within the office or into a private space when they need quiet time to think, do research, make a private phone call, or have a private conversation with a coworker. It's especially important to make private spaces available to those who are easily overstimulated by noise and interaction.
Involve Employees in the Design Process
The goal of an open office plan is to improve productivity and innovation. But, rushing into a renovation without understanding employees' needs could have the reverse effect of reducing morale and stifling productivity.
Once executive decision makers have identified the high-level strategy for the office layout, the next step is bringing employees into the discussion. It's best to choose a diverse cross-section of employees across departments and different age groups.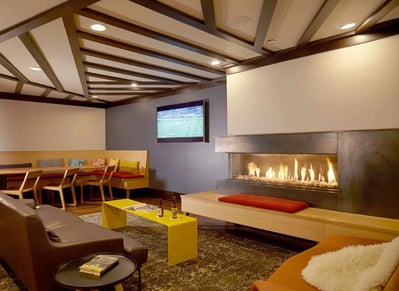 Ask them what they'd like to see in terms of workplace culture and about their ideal personal workspace, meeting spaces, and other common areas. Show employees their opinions and needs matter and take their feedback seriously when designing the new space.
The open office floor plan is here to stay. Carefully mapping out a design that considers the needs of all employees will help ensure your new office layout boosts creativity, productivity, and your (or your clients') bottom line.
Get Inspired with Ortal
Ortal has been a leader of innovative fireplace design for decades—it's why our modern gas fireplaces are the preferred choice by architects and designers around the world. Ortal marries sleek-design elements and cutting-edge technology to create fireplaces that are as beautiful as they are versatile.
Learn more about what sets Ortal apart, view our fireplace styles, and browse our gallery for inspiration on your next office renovation project.