Ortal is thrilled to have been featured in a recently aired episode of the ever-popular "Property Brothers" franchise. In the episode (Season 7, Episode 14), which aired on October 17 at 9:00pm EST, twin brothers Drew and Jonathan Scott once again worked their magic, transforming a family's dated log-cabin interior into a polished modern abode.
Part of the makeover included the installation of a new standalone fireplace in the family room.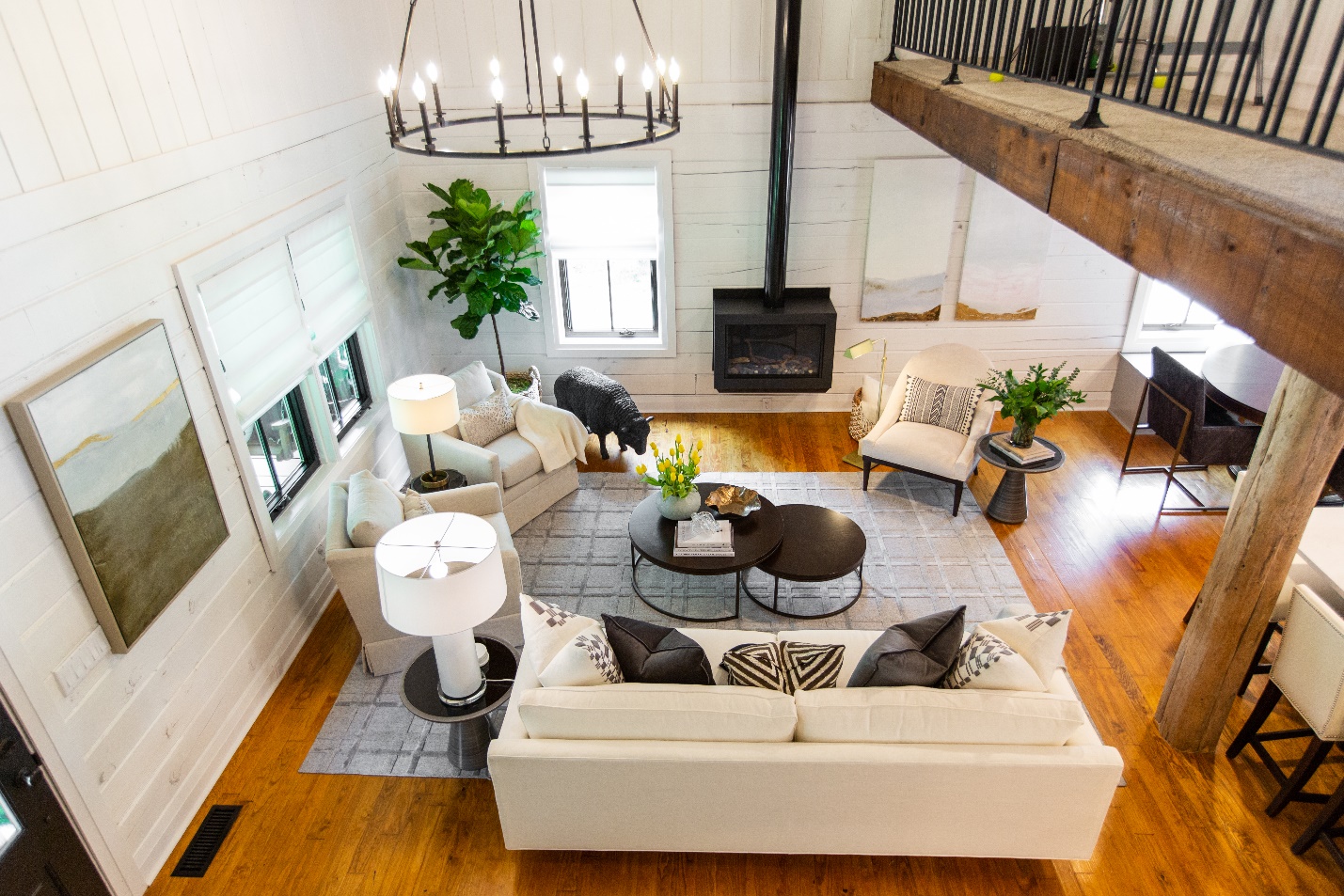 The brothers needed a space-saving model with a contemporary design—one that would preserve the rustic charm of the room while providing all the conveniences of the latest fireplace technology.
They found exactly what they needed in Ortal's Wall-Mounted Standalone 75 model—a perfect union of tradition and modernity.
The compact design of Ortal's wall-mounted fireplace was ideal for the relatively small living space. Unobtrusive and understated, the unit provides ample heat while serving as a balanced focal point for the room.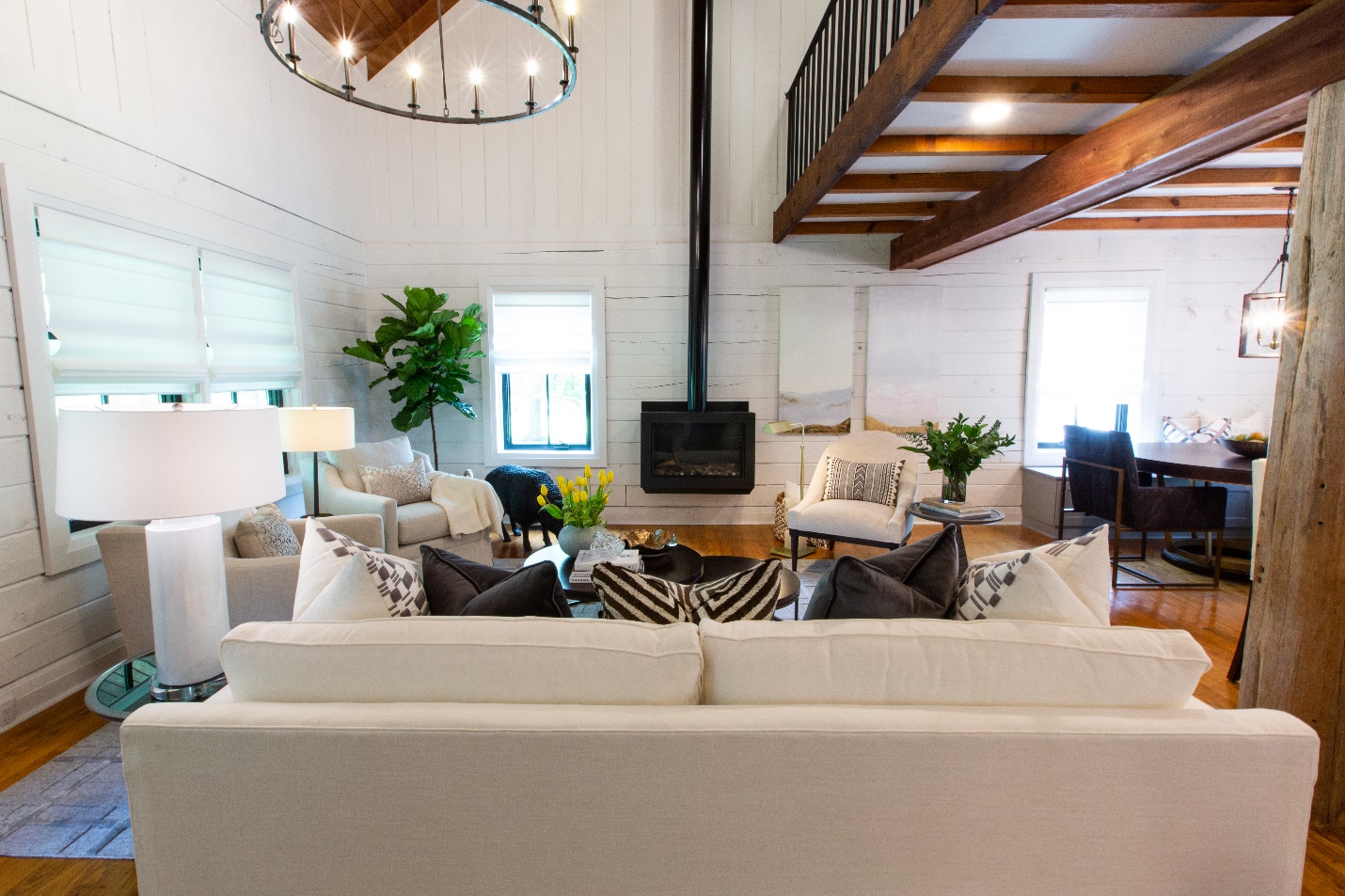 The home's open-concept design with interior balcony allowed the designers to make use of vertical space by running the ventilation pipe up the wall through the second floor—making the family room feel larger and more expansive.
To complete the look, the brothers chose an earthy combination of logs, pebbles, and stones for the fireplace's interior media.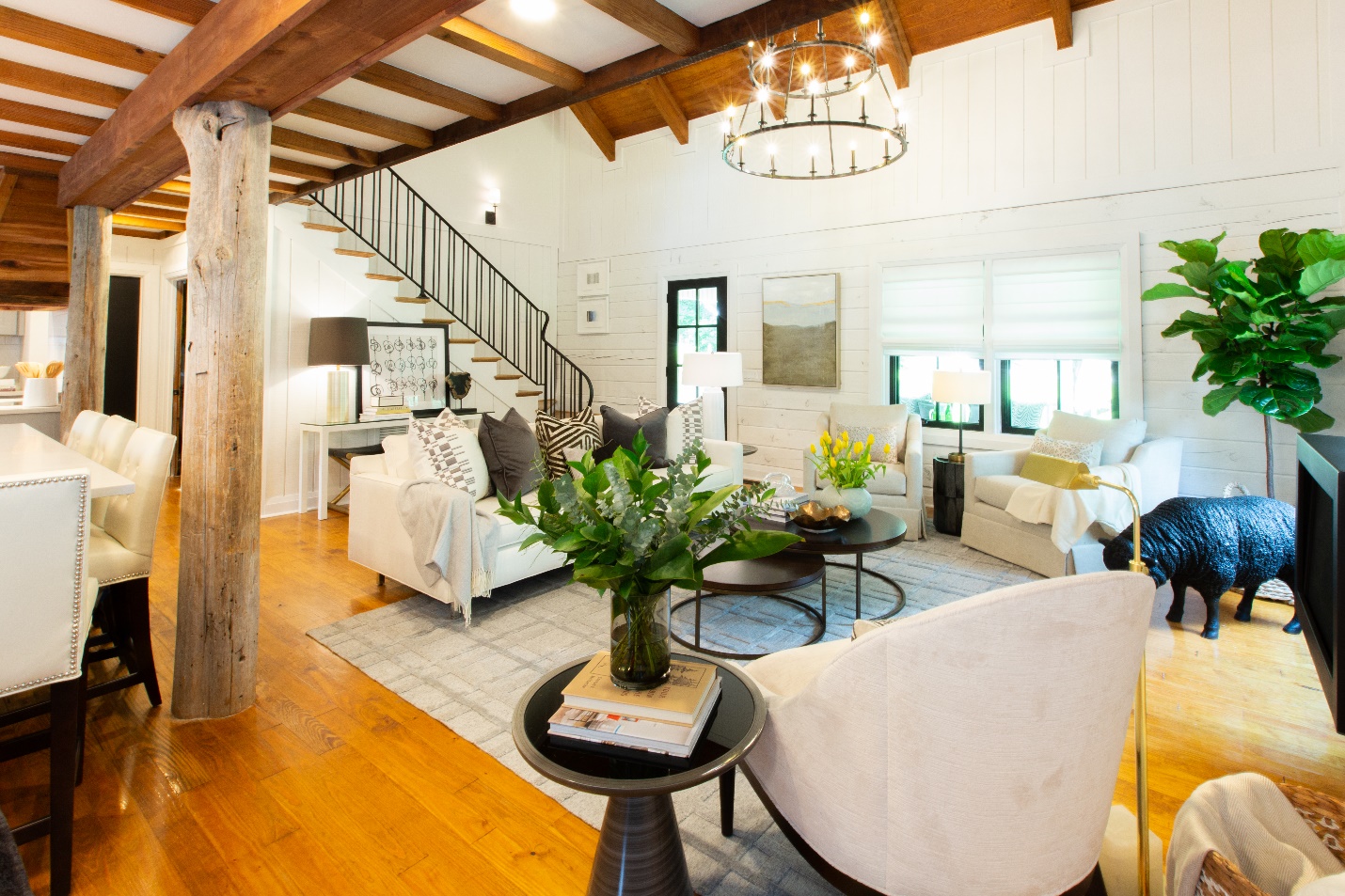 The episode may have been called A Home That Doesn't Measure Up, but by the time the masterful design duo was through the Nashville-area home had been reimagined into a rustic retreat with contemporary flair.
Ortal: The Modern Fireplace, Elevated.
Ortal has redefined the standards of beauty and functionality when it comes to modern fireplaces—it's why our space-defining hearths are so popular in homes, upscale restaurants, luxury hotels, and spas around the world.
Our extensive catalog includes more than 80 standard models in a variety of sizes, and we offer a robust selection of interior media. Learn more about Ortal's advantages and browse our gallery for design inspiration.