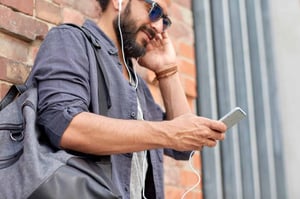 It's never been easier for architects and designers to stay up on the latest trends, happenings, and ideas. Beyond trade shows and magazines, they now have a world of knowledge at their fingertips in the form of podcasts.
From the wonder of see-through modern fireplaces to the challenges of the modern city, the following podcasts have it all. Here a few of the most informative, most entertaining, and most thought-provoking podcasts out there.
99% Invisible
Roman Mars takes listeners on a whirlwind tour of the globe. In less than a half hour, you can visit the sprawling tent city that makes up Los Angeles' Skid Row or take a journey through an integrated apartment building in apartheid South Africa; you can learn about the dangers of a world controlled by Big Data, the economic revolution brought about by container ships, or even the invention of pinball machines.
If "ninety-nine percent of who you are is invisible and untouchable," as Buckminster Fuller was inclined to believe, then this podcast will help you think about the world of design that lies hidden beneath the obvious structures and landmarks.
Visit 99% Invisible.
The Curbed Appeal
Asad Syrkett and Jeremiah Budin interview personalities from all over the globe. Conversational, personable, and lighthearted, each episode highlights one interesting figure who has made a splash in the design world.
Yet, Syrkett and Budin don't limit their show to the world's leading designers; they also branch out and speak with filmmakers, podcast hosts, and other interesting folks who make the world go 'round. Glance through the selection of archives, and you'll see that The Curbed Appeal covers everything from ADA and universal design to Home-Sweet-Home style design.
Visit The Curbed Appeal.
DnA: Design and Architecture
Frances Anderton of KCRW (the Los Angeles-based radio station) hosts this diverse and erudite contribution, which glories in all things revolving around design and architecture.
Although the podcast has a local focus—here you can learn about the birth of Dodgers stadium or the latest Selfie museum in Glendale, California—it also turns its sights elsewhere, featuring stories about small-town America, Chicago architecture, or Amazon's effect on the city of Seattle.
Visit DnA: Design and Architecture.
On the Grid
Dan Auer, Andy Mangold, and Matt McInerney—all designers—shed light on the challenges, interests, and quirks of designers. With their off-the-cuff, informal style, the trio cover everything from strategic designs to copywriting, from Facebook experiments to social unrest in Ferguson, Missouri.
In any one episode, they may interview Emily Haasch of Cards Against Humanity, ask listeners to unload their most pressing questions, or engage in fierce Twitter debates. The podcast is now retired, but you can find pages and pages of archived episodes—hours filled with hearty information and fun entertainment.
Visit On the Grid.
Archispeak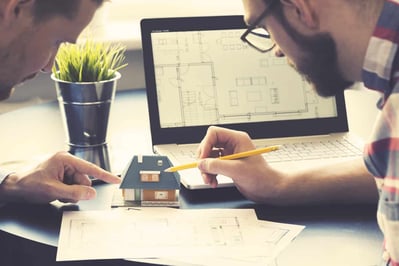 For an inside look behind the scenes, join architects Cormac Phalen, Neal Pann, and Evan Troxel as they converse about their profession and explore the latest industry trends.
Want to know how to study for the Architectural Registration Examination? These guys have you covered. Prefer to explore the ins and outs of value engineering? Want to know how some of the world's most famous architects died? From the useful to the oddball, this podcast covers a lot of ground in a short period of time.
Visit Archispeak.
The Observatory
Michael Bierut and Jessica Helfand, both professors at Yale University (not to mention designers and critics in their own right), lead this far-ranging discussion into all things of interest to today's designers.
In addition to the depth of their knowledge, the pair manages to blend design, culture, and politics in one seamless stream of content. It's like mind-candy for professionals, students, and educators.
Visit The Observatory.
Ortal is proud to be an integral part of the design community. Not only do we build the most innovative, most efficient, most beautiful contemporary fireplaces on the market, we also build strong relationships with architects, builders, and designers around the world. Find out more about our commitment to our professional partners and how to get in touch with us.