When we envision our fireplace at home we mostly think of it as the center of warmth for the household; an area everyone comes together, converses, and feels at home. An area in the center of the living room comes to mind because it is often an inviting space, and how better to invite a family member or guest inside then a warm fireplace welcoming them? With this in mind, it may seem like the traditional area for the fireplace would be an obvious choice and not something to question. However, if you're considering installing a fireplace or even a second one, take the time to think about the location in both aesthetic and functional appeal. These home fireplace tips will unlock the interior design sensibilities in anyone looking to warm up their home.
As Central Heating
Before you decide on the location of your fireplace, consider the other heating sources in your home. If you have a heating system installed, take a look at the location of your vents and place your fireplace accordingly. While interior design is important, function is moreso. You don't want both heating sources competing with one another, or other areas of your home to be noticeably colder. Even if you do have central heating, the aesthetic appeal of a fireplace can create a great ambiance.
If you do not have central heating system consider placing your fireplace at the center, between your dining and living room. If your home has an open-space layout, this type of fireplace makes for an inviting location throughout the home and has the added bonus of keeping two spaces equally warm. Perhaps the most useful of our home fireplace tips is its use as central heating. It also creates a natural subdivide between the living and dining room that still appears open and inviting. This particular fireplace acts as the center of warmth for both sides of the home and a barrier between them to create a sense of structure.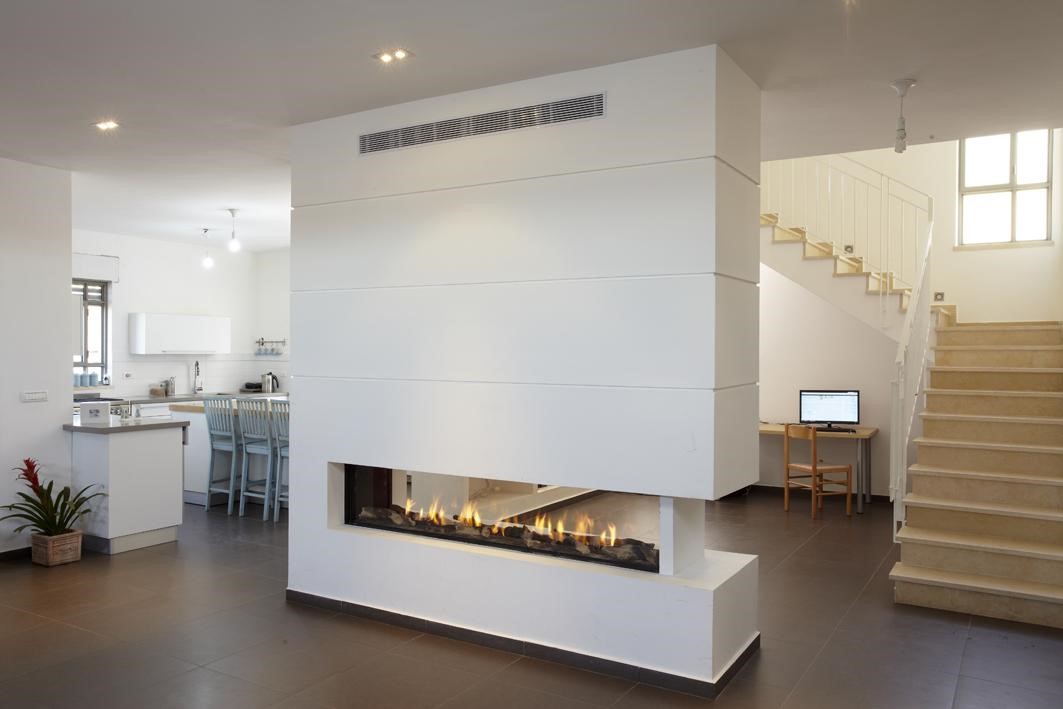 Ortal Tunnel 200
Off to the Side
Create a balance in your home by placing two fireplaces on either side rather than the center of your home. Both fireplaces can act as different forms of heating suchas one for indoor heating and one for the outside area, or both working together to heat the inside of the home holistically. If you do not have another source of heating and have placed yourfireplace to the side, think about installing ducting so heat can distribute more evenly into farther to reach areas of your home. Like this fireplace depicts, placing a source of heat to the side can be a smart way of creating a beautiful, off-center focal point in the home.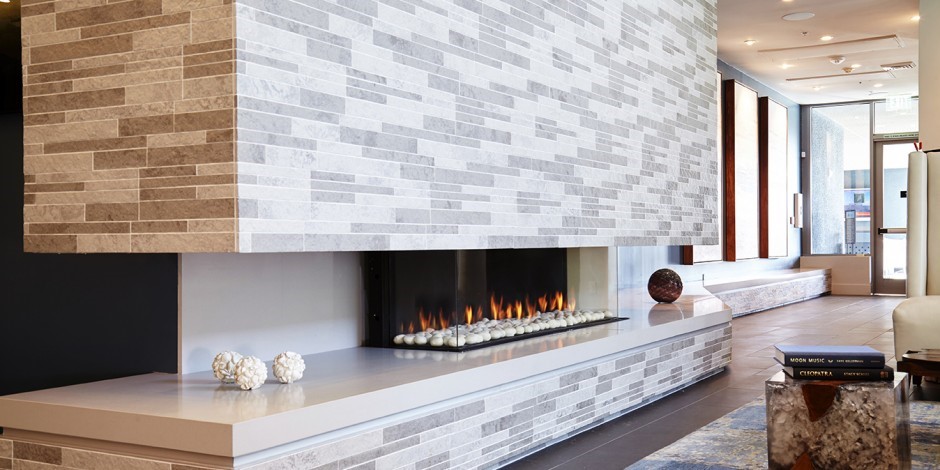 Ortal Three Side clear 170TS
In a Corner
Fireplaces do not need to be grand or take over an entire wall to produce warmth and be a beautiful part of your home. A smaller, cornered fireplace can fit perfectly in a number of areas, such as the kitchen to heat up the heart of your home, or even the bedroom as a way to beautify your intimate space. This particular fireplace tucked away creates a small sense of ambiance for thehome.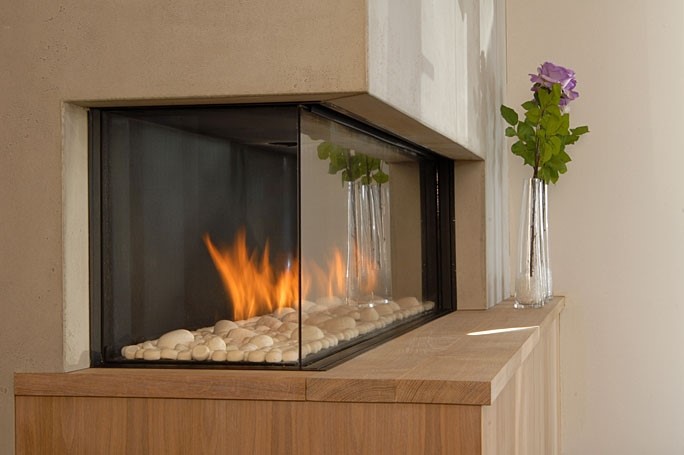 Ortal Clear 130 RS/LS
In the Office
Placing a fireplace in your home office can liven up and create warmth in an otherwise secluded space. Just because the office is a place of business doesn't mean your space needs to feel cold and unwelcoming. Unwind next to the fireplace while you're creating or catching up on work and maybe the office will be your new favorite room in the house.
In the Outdoors
You don't need a glamorous or huge backyard to entertain a group of friends or sit outside and enjoy the outdoors with your family. Having a fireplace in the center of it all can create a great space to warm up by and enjoy each other's company. With a fireplace like this, you can look at the view and keep warm or look at your fireplace and enjoy its beauty on the deck.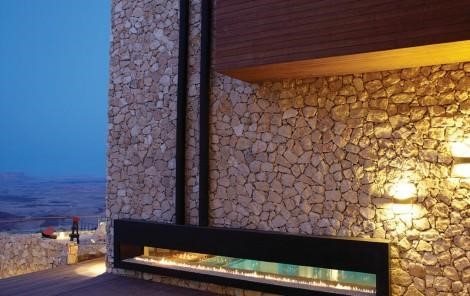 Suspended in Air
Most fireplaces are fairly grounded or tucked away in a wall, however, a suspended fireplace can be a game changer for those who don't have room on their walls for a fireplace and are looking for something minimally disruptive. Not only do they have a dramatic visual appeal to them, many stand alone fireplaces can be fully rotated so you can shift the heat to where you would most like it to be at the moment.
Think In or Outside the Box
Whether you choose the center, side, or corner, what's important is how well it functions and appeals to your unique home. Maybe your dream is to have a fireplace in your kitchen but you might believe it's too unconventional or doesn't mesh with your interior design goals; rather than trying to taper down your vision, consider how much a fireplace can create that sense of homey warmth often associated with a kitchen and how well they pair together. If you're more on the conventional side, a fireplace in your living room is always a smart option. Making it the focal point will no doubt create a visually stunning space that brings the entire family as well as your guests together. Hopefully, while you look for the best place for your fireplace you'll consider how these home fireplace tips can make your home a more warm, welcoming space, and maybe it's not always where you might think.
For more information on today's cutting edge fireplaces, visit Ortal's vast collection of modern, gas fireplaces.