During the construction of a new home in Santa Monica, Calif., Dorothy Alon of Sophea Interior Design saw opportunities to complement and enhance the modern farmhouse style that characterized the home. The boutique firm, located in Encino, CA, specializes in providing interior design of high-end residential development and new construction for condominiums. For this project, Alon wanted to magnify the home's visual appeal with a highly distinctive quartz material around the fireplace to serve as a focal point. Because quartz can crack under high heat, she was left with choice of choosing more a traditional material or finding a fireplace designed specifically to deflect heat.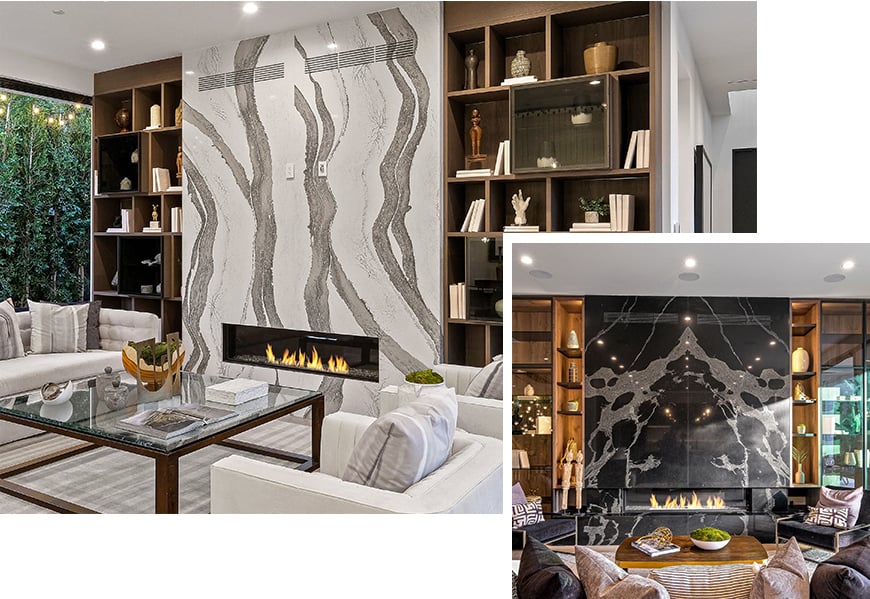 Designer: Dorothy Alon | Firm: Sophea Designs | Located: Encino, Ca | Photography: Noel Kleinman
The Front Facing 170 Ortal gas fireplace became an obvious choice. A highly functional, luxury linear gas fireplace, it offered the sleek and elegant look that complemented the home's design. Even more important, the fireplace is designed to provide heat to the room while remaining safe to the touch and cool enough to protect surrounding decor. Ortal's Cool Wall Technology is so efficient, it not only allows nearly any building material to be used as a fireplace surround, it makes it possible to hang a television or prized artwork directly above the fireplace.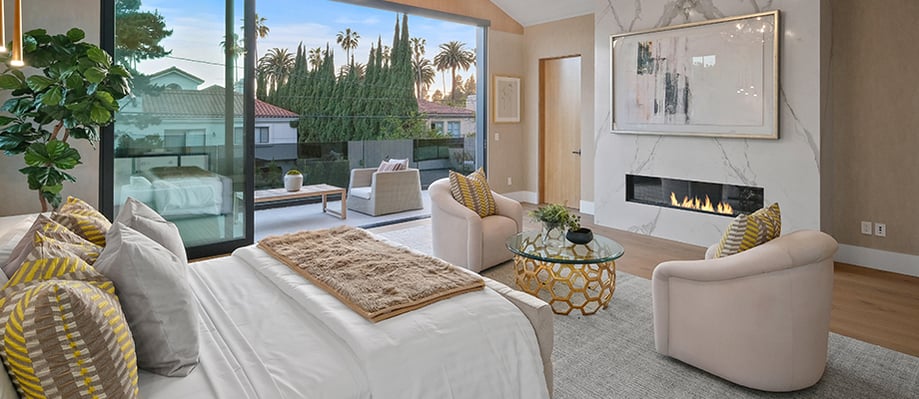 Designer: Dorothy Alon | Firm: Sophea Designs | Located: Encino, Ca | Photography: Noel Kleinman
As a result, Alon was able to choose the quartz material she preferred for her main floor design. And because the fireplace did not impose any material limitations or compromise design in any way because of its heat-deflecting properties, the 170 model was used throughout the home, each incorporating a different material in the surrounding area. In different rooms, granite, quartz, porcelain and marble were integrated into the fireplace designs.
Installation was "simple and straightforward" and the Ortal 170 added "cleanliness, clarity, elegant design" and a safer solution than any gas fireplace on the market.