When looking for a new home, most people worry about the structure of the house, how many bedrooms it has, or what kind of neighborhood the house is in. There is always a laundry list of must-haves for new homeowners. There is a way to get your perfect dream house and have everything on your new homeowner checklist list crossed off. Build as you go, nothing's better than a making a house a home. Making a house into your home is even more special than buying it with everything you want. One hot button item that people mark as a must on their laundry list of must-haves would be a fireplace.
Let's just say, you found your dream house. Picture it. A lovely house encompassed by a luscious green yard that's perfect for you and your family of three in that perfect neighborhood right by town. Ah, what a scene, right? But it doesn't have a fireplace. Another must on your list. Now, you know this can all be fixed. At the same time, your mind races with the thoughts of where you would put it or what design or where to even start. Breathe. It's easy to customize your new home with a fireplace. Fireplaces are a timeless piece to add to your home. All you have to do is worry about the design.
You could get a wood fireplace to let the smell of burning wood flow through your house. The only problem that one can run into is the clean up after the fire. You could also get an electric fireplace that is a little more advanced than the usual wood burning fireplace. The issue with an electric fireplace is the off chance of a power outage on a cold night. There would be no heat from a heater let alone heat from a fireplace. One viable option would be a gas powered fireplace in which one can flip a switch and light a magnificent fire. Gas powered fireplaces are easy to use, maintain and experience.
A fire is a fire, but not all fireplaces are created equal. Especially not the Netflix special loop fires you can pop up on a television screen. Fireplaces have evolved with time from wood to electric to gas. To each, his own fireplace. Same with the design. Each design and fireplace can be crafted to whatever your vision for your new fireplace would be. Say you loved a sleek, modern design. You might just consider a gas powered fireplace design. To browse a vast family of modern, gas fireplaces, visit Ortal.
Front Facing Fireplace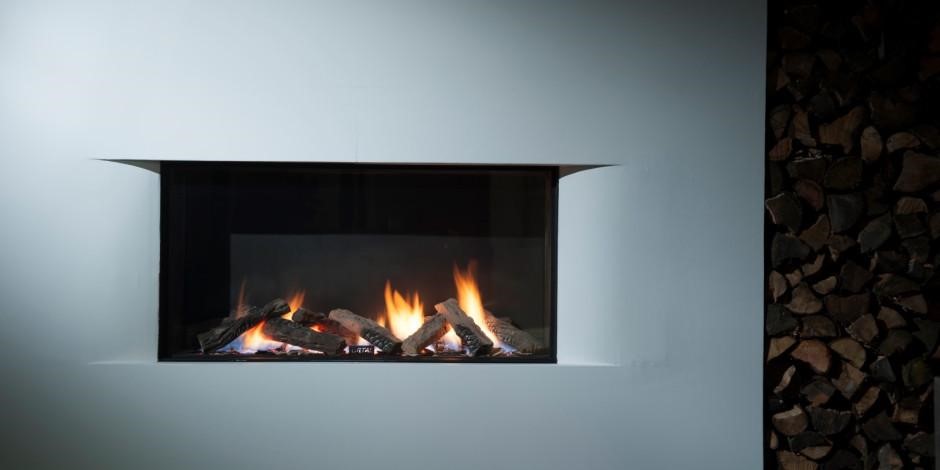 Courtesy of Ortal Heat (Front-Facing Clear 150)
One such design would be a front facing fireplace. It's a traditional design with a new modernized twist. This contemporary fireplace design would fit perfectly in a living room, family room, bedroom or anywhere in the home. This style of fireplace is seamlessly integrated into wall to carry the visual flow of the room. This front-facing fireplace design does away with the stereotype of fireplaces, mainly wood burning fireplaces, being bulky. If you have any children, a gas fireplace would be beneficial and safer for your family. The front-facing design is incorporated into the wall with no other shelving or steps attached to the fireplace protruding from the wall for a child to hurt themselves on. Not only does the design fit your new modern aesthetic, but it is kid friendly as well. This design can be any height or width to fit your room and style guide.
Corner Fireplace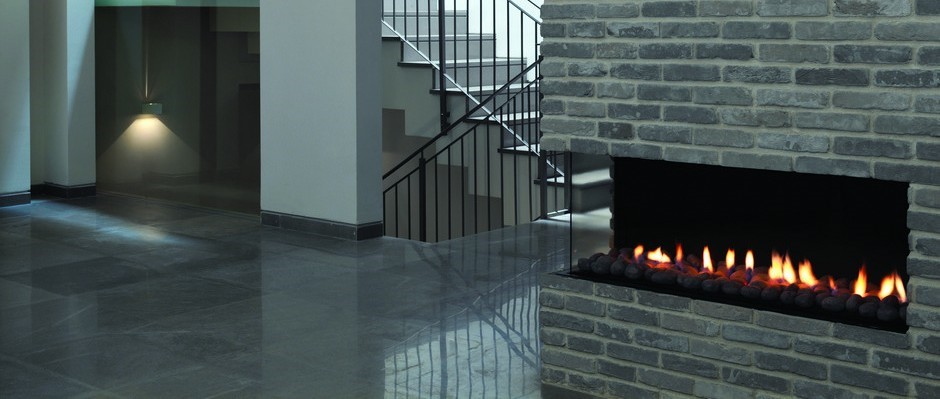 Courtesy of Ortal Heat (Corner Clear 110 LS)
There's something avant-garde about a corner design for a fireplace. The idea that a fireplace can catch someone's eye from a two different areas in a house remains visually pleasing. As the fire dances in the fireplace, it can be seen from two varying angles. It gives the fireplace more of a pliable quality that is much more gratifying to the eye than a one dimensional look. Most homes today lack the edge of a corner fireplace. Corner fireplaces can be placed practically anywhere in a home.
Three-Sided Fireplace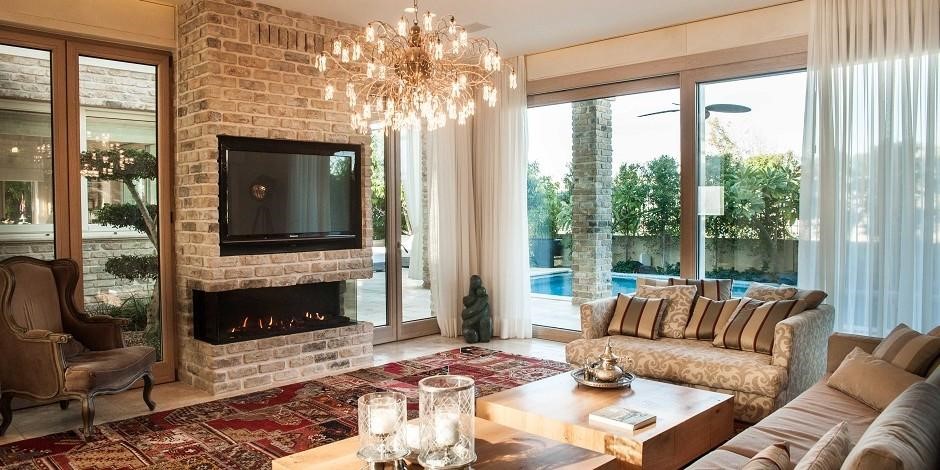 Courtesy of Ortal Heat
Imagine a huge living room with a front-facing fireplace. Now picture that same living room and a three-sided fireplace. The three-sided design gives way to a better sense of fluidity in the architecture of a room. The side view gives the guest a view straight through and ahead to the continuation of the adjoining room. Most angles of the room can enjoy the fire as it burns through the cold weathered day.
Space Creator Design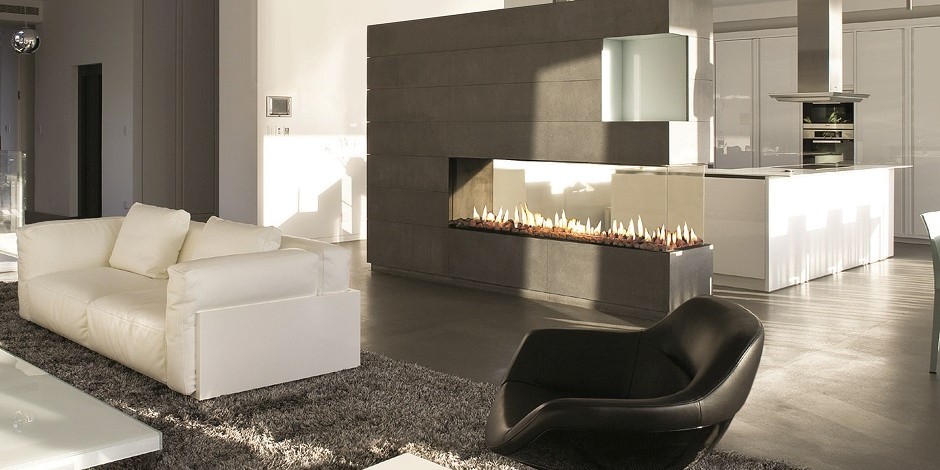 Courtesy of Ortal Heat (Space Creator SC 200)
As the name proposes, the space creator design gives the illusion of a cut in a wall replaced with a clear casing and fire. This free flow design gives the room a more open, free feel and possibly the most spacious feel of all of the designs. Make use of a plain freestanding wall and put a spacious design there instead. This design would be perfect for homeowners who aim to entertain. Make your guests feel cozy and together with this open concept fireplace.
Tunnel Fireplace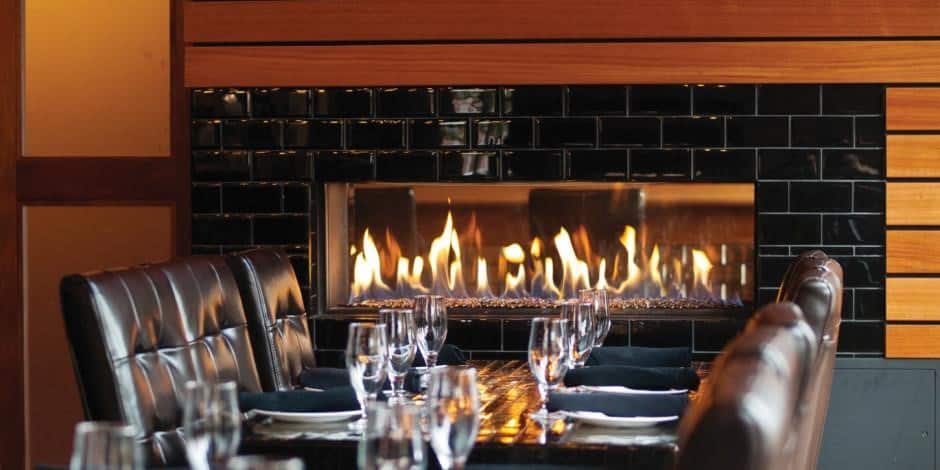 Courtesy of Ortal Heat
The tunnel fireplace design is another option for keeping an open concept. Why have one fireplace in one room when you can have it in two rooms? Exactly. A tunnel fireplace can even be used to connect two rooms to increase the flow of your architecture. New homeowners can opt for this model to give their homes that unique and eye-catching flair that most homes lack.
Stand Alone Fireplace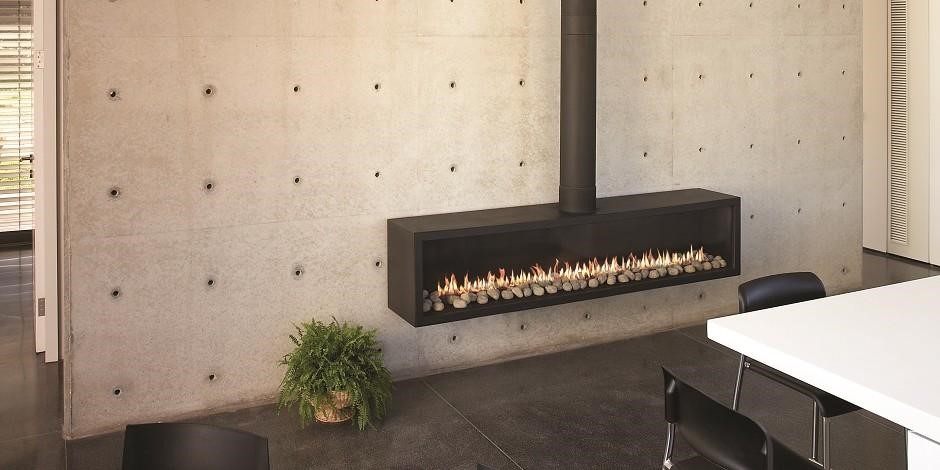 Courtesy of Ortal Heat
A stand alone fireplace design gives a more industrial look to a home. Some new homeowners love the industrial feel turned home design. This design is also a good option for those who are not willing to disrupt a wall. It is a free standing fireplace that requires little to no assembly time. Something not on many people's new homeowner checklist is additional construction. Some fireplace designs do have lengthy installation times, but this stand alone design is here for those who want to get warm right away. A new home means a million other things need to be done. The last thing you need to worry about is a long installation time. You can still get that modern look with little hassle.
Curve Fireplace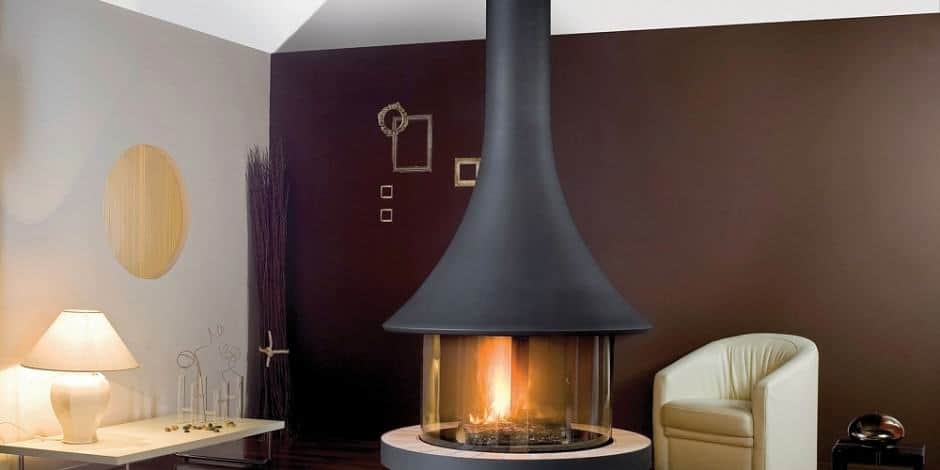 Courtesy of Ortal Heat
The curve fireplace design could stand alone as an island for the whole room to enjoy or it could be a part of the wall. This design would be for those new homeowners that want to make a statement with their fireplace. New homes come with the chance to personalize your space. Your house is a reflection of you. So make the right choice for you and your family.