As a focal point of any room, a luxury fireplace should be selected with care. Anything that doesn't seamlessly blend with the space, in terms of both quality and design, will stand out, and not in a good way. By working closely with clients and manufacturers, you have the ability to select the luxury fireplaces that meet all of your clients' needs. On the plus side, there are plenty of luxury fireplace options available—more than ever before. However, not all of them are created equally.
To ensure you specify the ideal product, follow these steps when selecting a luxury fireplace for your next design project.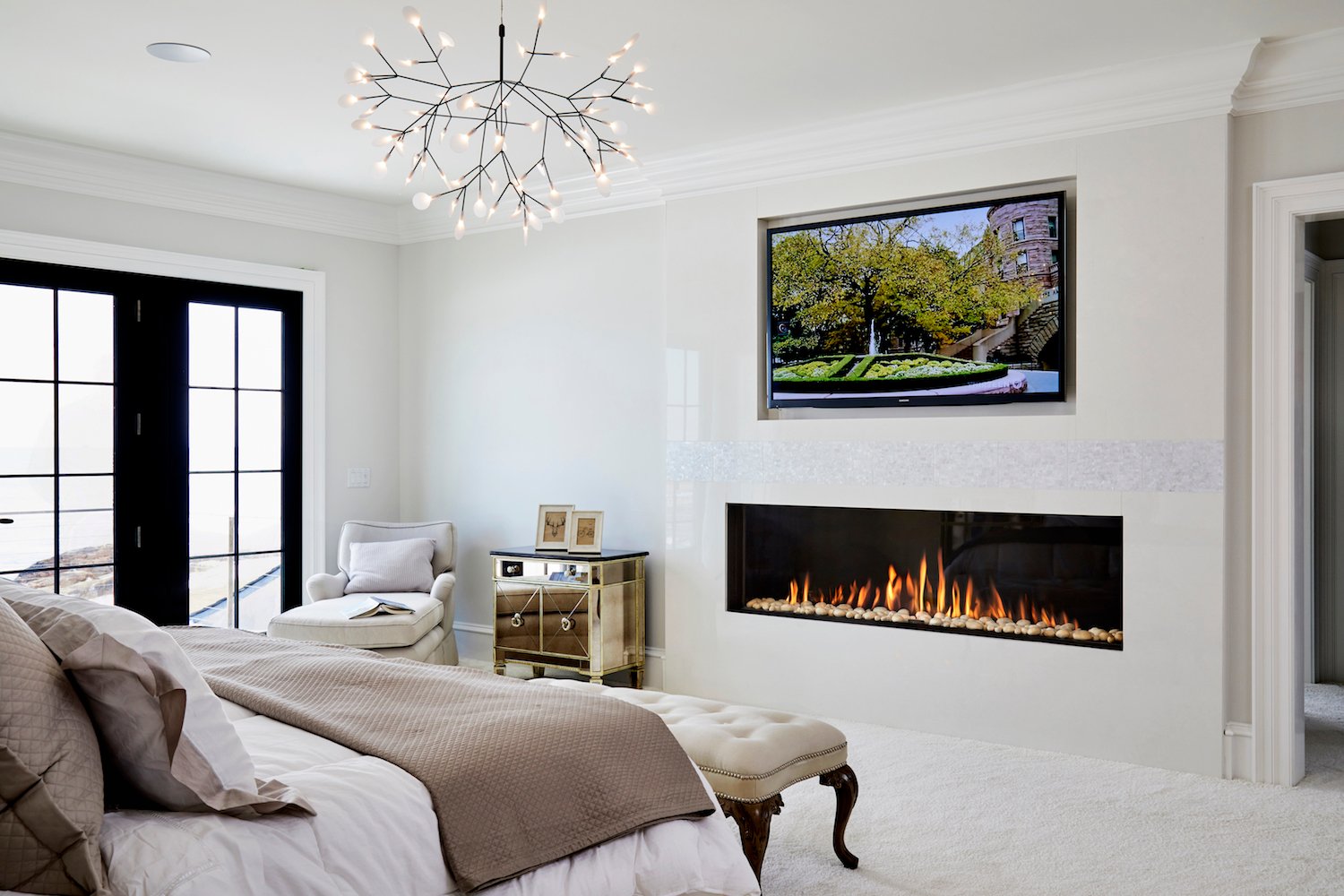 Focus on Function
There is nothing more disappointing to a client than moving into their new custom home only to encounter something they didn't want or expect. Find out what the client's expectations are for the fireplace and how they plan to use it. Do they want it to be purely ornamental, the primary source of heat in winter, a jaw-dropping design centerpiece, or all of the above? Understanding how the owner intends to use the space is critical to defining your luxury fireplace criteria.
Don't Compromise on Design
If you find a fireplace that meets only some of the criteria you have identified with the client, keep looking. If you have a difficult design challenge and your go-to fireplace manufacturer can't help you solve it, don't design around those limitations. Instead, look for another option. Innovative luxury fireplace manufacturers make it possible to install fireplaces in almost any setting, including on upper floors and in the center of a room. Whether you are designing in a small space with tight clearances or don't want to limit yourself to masonry surrounds, there is a modern fireplace solution that offers design flexibility to match your vision.
Back a Brand You Trust
Your clients rely on you to make professional recommendations based on quality, value, and contemporary design aesthetics. When specifying a luxury fireplace, you need to feel confident that the one you choose will deliver on all three of those elements. Choose a manufacturer that has a strong track record so you know the fireplace will work right the first time and every time. Look for a partner that has local distributors so your clients will have easy access to maintenance and repairs when needed.
Search for Specs
The more technical information a manufacturer provides, the easier your job will be. Look for a product that comes with a readily available installation manual, specifications, CAD drawings, framing cut sheets, and technical data so you have everything you need at your fingertips while you design. Without this information, you have to rely on guesswork for your details and a resourceful builder. Although this could end up fine, it's not a chance you want to take when designing a custom luxury home.
Broaden Your Horizons
It's easy to get locked into a handful of go-to manufacturers when selecting luxury fireplaces for your clients. Although this isn't necessarily problematic, it's a good idea to periodically refresh that list to make sure you stay current in terms of cutting-edge fireplace solutions and design aesthetics. Add Ortal to your shortlist of fireplace manufacturers to open up your design possibilities and give your clients the best of both worlds when it comes to form and function.
To learn more about all of your options when selecting a luxury fireplace for your clients, download our luxury fireplace e-book today. You'll get a comprehensive look at how modern technology has transformed contemporary fireplaces, enabling total design freedom for you and comfort, convenience, and style for your clients.