Unlike traditional fireplaces, which have certain design limitations, modern fireplaces allow you to work with a broad range of floor plans. Whether a client wants the fireplace to be a focal point of the room, an accent feature that blends in when not in use, or a functional feature that provides heat, where it fits in the floor plan matters.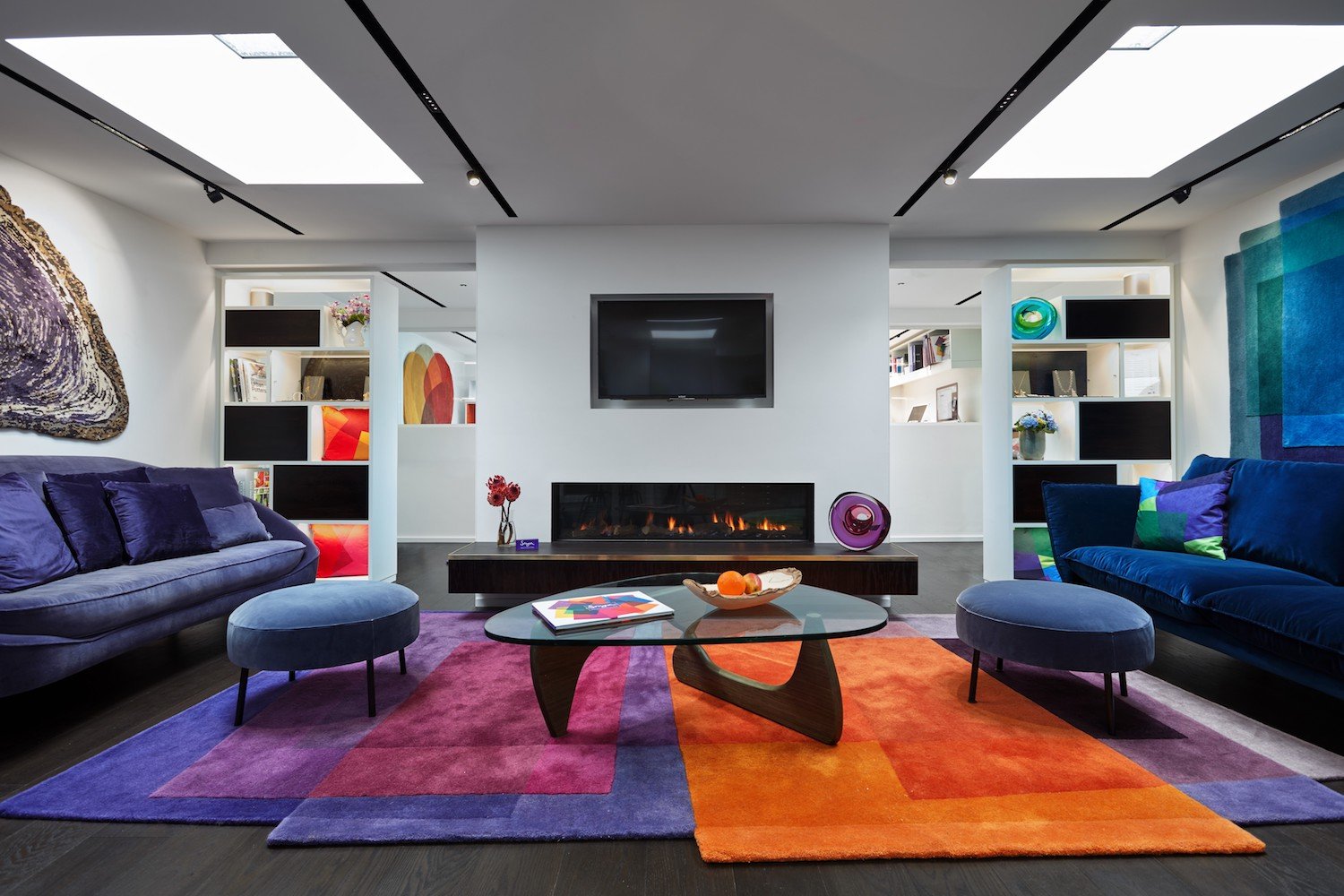 Consider these factors when determining the best location for the fireplace in your floor plan.
Determine the Goals
Find out the primary purpose of having a fireplace in the room. Different clients will have various thoughts about this, so it's important not to make assumptions. They might also have multiple motivations for including a fireplace in their home, so make sure you understand all of them before finalizing the layout and choosing a model. Some of the reasons a client might want a fireplace in a particular space include:

Providing heat

Serving as an architectural centerpiece

Creating ambience

Reducing energy costs

Increasing the value of their home

Creating a family-friendly environment
When you understand how the client intends to use the fireplace, you can figure out where it would best fit in the floor plan.
Determine the Design Limitations
If you have a specific brand or style in mind, make sure you understand any design limitations before you finalize the floor plan. If you are specifying the fireplace, look for a product that is flexible enough to be used in the floor plan you have in mind. This means looking for features such as direct venting, cool wall technology, and power venting. The more flexibility a fireplace offers, the more freedom you have to design the entire space, rather than creating a floor plan around the location of the fireplace.
Determine the Ideal Location
Based on the client's goals and how much design freedom the brands you are considering offer, decide on the best fireplace location for your floor plan. Some of your options include:
Front-facing
Perhaps the most classic type, a front-facing fireplace is ideal if you want it to be the focal point of a seating area. This is also a great option for clients who want to highlight artwork or hang a television above the fireplace.
Projecting from a wall with three sides exposed
Although positioned similarly to a front-facing fireplace, a three-sided unit offers a view of the flame from multiple angles, making it both architecturally stunning and modern.
In a corner
If the client isn't looking for a grand feature but instead wants more of a cozy nook, a fireplace tucked away in a corner might be the best solution.
On a corner
On the other hand, a fireplace located on a corner stands out in any room. With views from two sides, this option also works great when two are paired together on an accent wall to create a twin fireplace effect.
In the center of a room
Whether you want to create two unique spaces in a larger room or connect two rooms, a tunnel fireplace could be the answer. The see-through design allows two spaces to feel connected while creating separation at the same time.
Connecting the indoors and outdoors
Clients with spectacular outdoor spaces may want to enhance their views with an indoor/outdoor fireplace. Such a design creates two entirely unique experiences and will be the highlight of any home.
Freestanding in a room
Standalone fireplaces can be used in spaces where traditional fireplaces might not otherwise work. This could be on an upper floor, in a condo unit, or on a wall where it's not possible to place a chimney. Consider this option for clients who want a fireplace but aren't sure whether they can place it in the location they have in mind.
Be Creative
Modern design options and the latest technologies open up possibilities for your fireplace and floor plan like never before. Use these technological advances to benefit your clients and create truly unique spaces. Remember that floor plans do not have to limit fireplaces to the living room. You can also design them in bedrooms, dining rooms, and open floor plans to make a modern statement and provide comfort at the same time. If you'd like to learn more about how modern fireplaces can be incorporated into any floor plan, schedule a meeting with Ortal today.