How to increase property value when you're planning renovations for a home is a big consideration—you want to know which upgrades will bring you the best return on your investment. This is true whether you're a homeowner trying to reduce your energy footprint or a real estate guru trying to maximize profits on your next deal.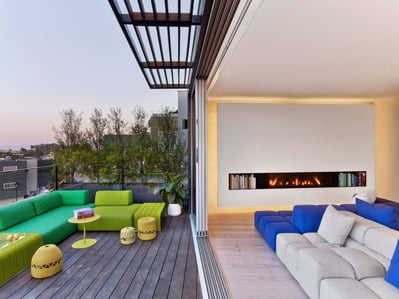 Smart investments can add significant value to a home when you're ready to put it on the market. Here are 4 upgrades that can bring substantial returns.
Modern Gas Fireplace
Data confirm what many of us know intuitively—that a fireplace makes a home more desirable. Even better, it boosts a home's value.
Participants in a survey by the National Association of Realtors listed fireplaces as one of their most sought-after home features.1 Real estate agents know how desirable fireplaces are for prospective buyers—70% of real estate agents surveyed by Angie's List said a fireplace increases a home's value, with a gas-burning fireplace providing the biggest boost.2 Having a fireplace in your home can add up to $4,999 to its overall value.3
If your home has a fireplace, your home has a significant advantage in the real estate market. To really wow prospective buyers, though, a modern gas fireplace (versus wood-burning) is your best bet.
Direct-vent gas fireplaces are sleek and contemporary, safe and efficient. They use a coaxial system that draws air from outside and expels combustion gases outside, eliminating the air quality issues that wood-burning hearths and other types of gas fireplaces create.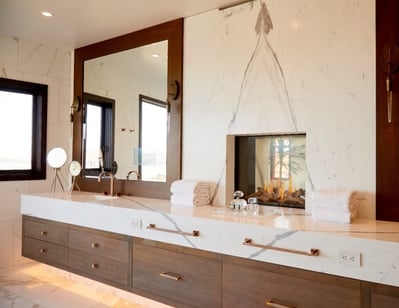 Direct-vent fireplaces are also supremely versatile in terms of placement and design. Ortal's line of contemporary fireplaces, for example, features a sleek, frameless design in a flexible range of styles, including Tunnel, Corner, and Space Creator fireplace models. This makes it possible to install a fireplace—large or small—in some truly surprising spaces, like bathrooms, kitchens, and corner spaces. View Ortal's gallery for design inspiration.
Smart Technology
Intelligent home design is here, and it's changing every aspect of the way we live. Smart refrigerators track food supplies, while smart doorbells let you answer and monitor your front door from anywhere with your smartphone. Smart home technology can pay off handsomely when you're ready to sell, boosting your home's sale price by much as 5%, according to one report.4 And Ortal fireplaces are smart home compatible.
Sliding Barn Doors
We use the term "barn" here loosely. Sliding interior doors—whether constructed of wood, glass, or a combination of materials—are all the rage today.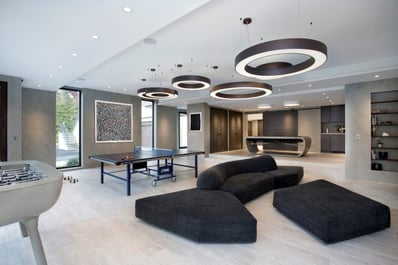 Sliding doors are functional, and they help create a seamless flow between spaces. Glass doors let light in and brighten up a space. A report by Zillow found that homes that listed "sliding barn doors" in their description sold for 13.4% more on average than their expected value.5
Landscaping
First impressions are everything, and they start from the moment a prospective buyer pulls up to a home. It's all about curb appeal. Patchy grass or lifeless landscaping are turn-offs. You don't necessarily need to do a complete landscaping overhaul. Even adding a bit of color with flowers or a native plant garden can have a dramatic impact.
A good landscape architect will make appropriate recommendations based on your home's architecture, local climate, and the latest trends.