Green building has shifted from being an emerging trend to a choice that the majority of people are making. According to the U.S. Green Building Council (USGBC), 57 percent of building owners plan to make their projects green by 2021. One reason for this is that tenants seek out LEED buildings because they provide value through lower operating costs and higher employee productivity and retention. LEED buildings also have a higher resale value, so they're smart investments for your clients.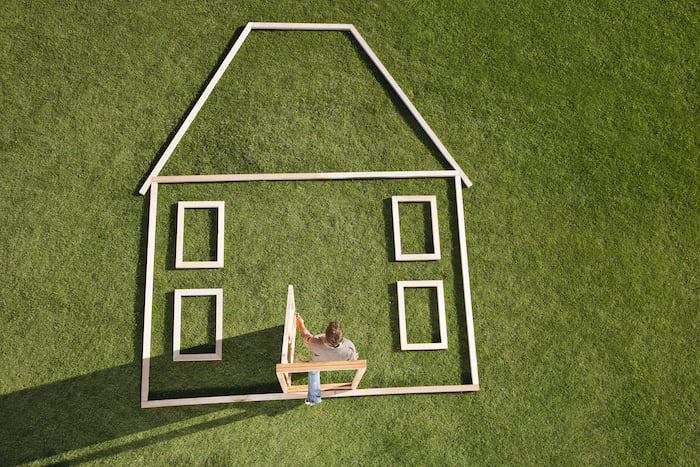 What does this mean for builders? Those who have LEED certification and other green credentials will rise to the top of the list when potential clients are making decisions about whom to hire. You can get certified to build LEED homes, commercial projects, interiors, neighborhoods, and more. Of course, getting LEED certification takes an investment, but it's worth it for builders to go through the process to gain the following benefits.
Get More Work
With more people looking for greener building options, it just makes sense to understand the building science behind it so you can provide the types of services the marketplace is now demanding. Even those who don't want a LEED-certified building want the benefits of building green, and for good reason. USGBC states that LEED-certified buildings consume 25 percent less energy, use 11 percent less water, and emit 34 percent less carbon dioxide than other buildings. Lower energy costs, predictable utility bills, and possible tax credits are appealing to potential clients, not to mention the environmental benefits of having a smaller carbon footprint.
Builders who can offer these types of benefits will gain an edge in the marketplace over those who don't learn green building techniques. If you own a business, LEED certification can give you a competitive advantage when you're submitting a request for proposal (RFP) or when a potential client is evaluating multiple builders. Some clients also require their builders to have LEED certification, especially in multifamily, office, and commercial projects. If you don't have it, you're automatically missing out on a growing segment of the market.
Stay Educated
Building science is always evolving as new products and materials are developed, studies are performed, and technology emerges. Getting LEED certified allows you to stay in the loop when it comes to the latest developments in green building so you can always be on the cutting edge in your field. Having the ability to confidently offer your clients the latest in energy-efficient design, products, and materials will allow you to maintain market share and grow your business.
USGBC also provides valuable information that you can use to attract new business. For example, green building owners are seeing a 10 percent increase in asset value and 20 percent lower maintenance costs. You can share these and other statistics with potential clients to demonstrate the value that you add by being LEED certified.
Become More Employable
If you're not a builder who owns a business, LEED certification can open up new career opportunities. Some companies even pay higher salaries for LEED professionals because they know you bring extra value to the organization. Having green building credentials is an asset not only to yourself, but also to anybody who hires you. All other things being equal, if you're the only builder who is LEED certified, you'll stand out in the applicant pool. On the other hand, if you're one of the candidates who is not certified, your resume could go to the bottom of the pile.
Commit to Continual Learning
Whether you choose to pursue LEED certification or just want to learn more about green building, continuing education is an important part of staying competitive in the construction industry. Understanding how the various components of a building impact the environment is a step in the right direction. You can learn more about how to become a green building leader in your area by reading USGBC resources, joining local green building associations, and—of course—earning your LEED certification. Also, check out our Compliance Checklist for fireplace codes and additional resources for builders.