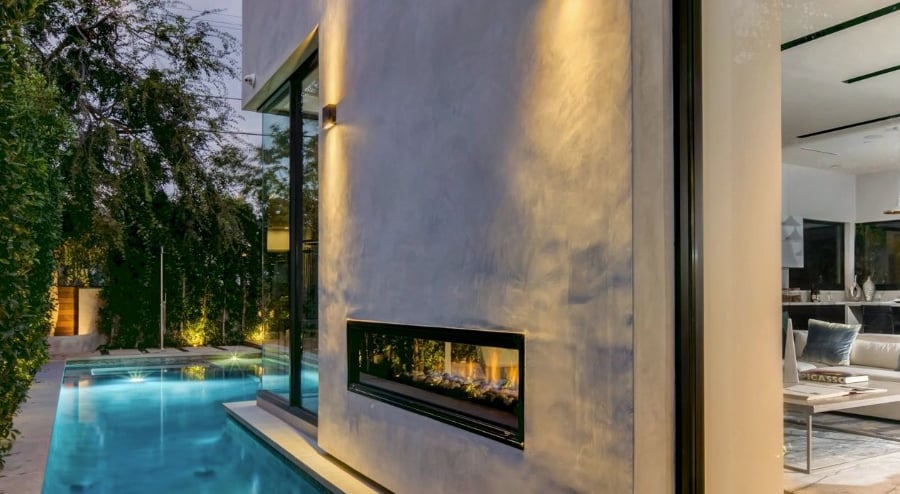 We're always looking for ways to extend the viability, efficiency and functionality of a luxury gas fireplace through innovative solutions. By developing our heat control system, we've found a way to accomplish that goal.

In essence, our engineers have worked to ensure that a fireplace can do more than provide heat in close proximity to it. To increase functionality or just enjoyment, it sometimes makes sense to move the heat a fireplace generates away from the area. When that process is done efficiently, it's possible to heat a different room or remove heat so that a fireplace ambiance can be enjoyed when additional heat isn't desirable.
Moving the Heat Outdoors
By venting heat to the outdoors, your client can enjoy the ambiance of a fireplace any time of the year…year round in warm climates or during summer months anywhere in the country.

Moving the Heat Indoors
Rather than move heat outdoors, you can choose to vent it into another part of the structure in order to warm another room.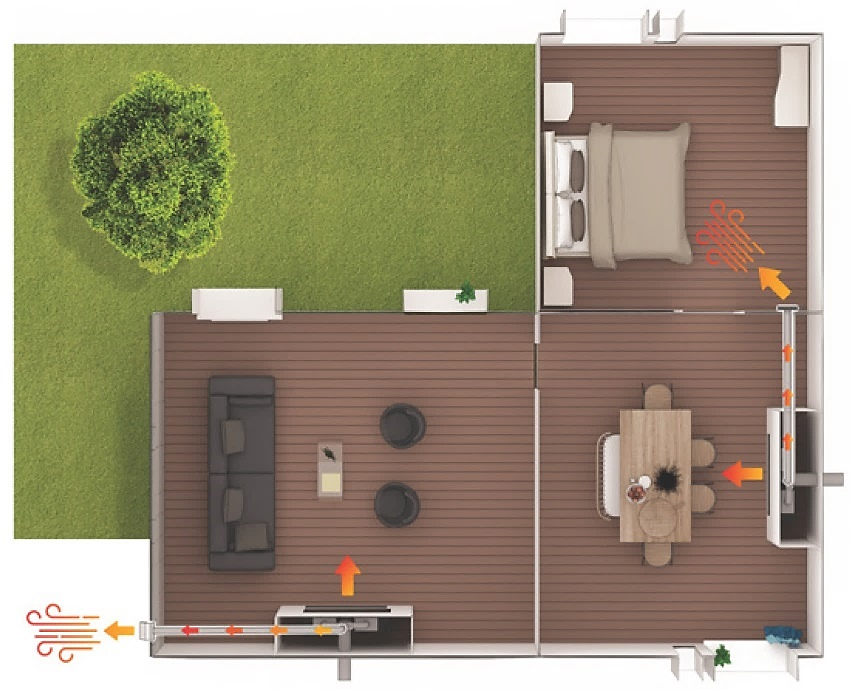 What's Different?
While some other manufacturers do create a fireplace that doesn't produce heat, you're limited to only that option once you purchase it. Often, the process is achieved by using a series of noisy blowers directly inside the chase that greatly impact the pleasing ambience of a fireplace.

The Ortal Heat Venting option uniquely allows you to turn the system on and off, to use it when it's desired, and to turn it off when you want the fireplace to heat the room where it's located.

Standard vs. Premium
Our standard heat control option moves between half to three quarters of the heat from the fireplace. That level of efficiency has an added benefit. If you've chosen to move the heat to another room, you can, in essence, provide heat in two rooms rather than just one. Or if you choose to turn the heat control system off, the fireplace will heat only the room where it's located.

The premium heat control option removes more than 90 percent of the generated heat away from the room where the fireplace is located. That choice makes it ideal for moving heat outdoors in order to enjoy a fireplace all year round. It also allows efficient heating of a different room. For example, use the fireplace to heat a main room all evening long. Turn the heat control system on later in the evening and heat a bedroom throughout the night.

A Quieter Solution
Our engineers have ensured that the fans in our heat control system are as quiet as possible. When in use, they are barely detectable, especially when located within a wall behind Type X drywall and other finish materials.

A luxury gas fireplace can serve as a design focal point and offer your client's an aesthetically pleasing experience. But it should serve its purpose more often that just the cold days of winter. By including the Ortal heat control system, you're able to dramatically enhance a room with a fireplace that can be used all year long in any climate.