There are almost countless ways to customize an Ortal luxury fireplace to make it one-of-a-kind or to just give it a sense of style that complements an architect or designer's vision. By far, the easiest way to style a fireplace is by selecting from the wide variety of internal fireplace media that we offer. Here's quick look at your options.
Interior Panels
Fireplaces with interior panels can take on dramatically different appearance with a choice of six different interior panels. They range from four brick types and patterns to a ridged panel to an ultra-modern black reflective panel that accentuates both the flame and any interior lighting.

Glass
Often used in commercial settings or in modern linear fireplaces, glass media provides a clean, contemporary look with the flame rising through the glass. Ortal offers four colors of glass: Ancient Amber, Brilliant Ice, Polished Obsidian and Royal Cobalt.


Stone
Stone as an interior media exudes a sense of the natural in linear fireplaces. Choose from nine types and color tones ranging in size from large stone to pebble, or mix and match.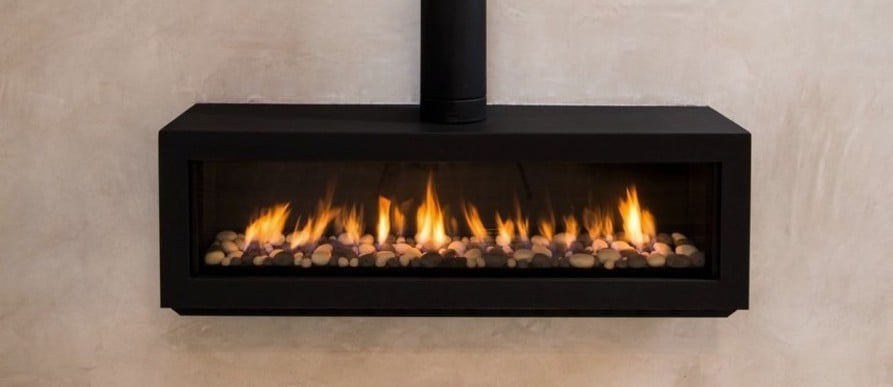 Cannonballs
For a modern, distinctive look, consider 4-inch, stone-textured cannonballs. They're available in black or gray.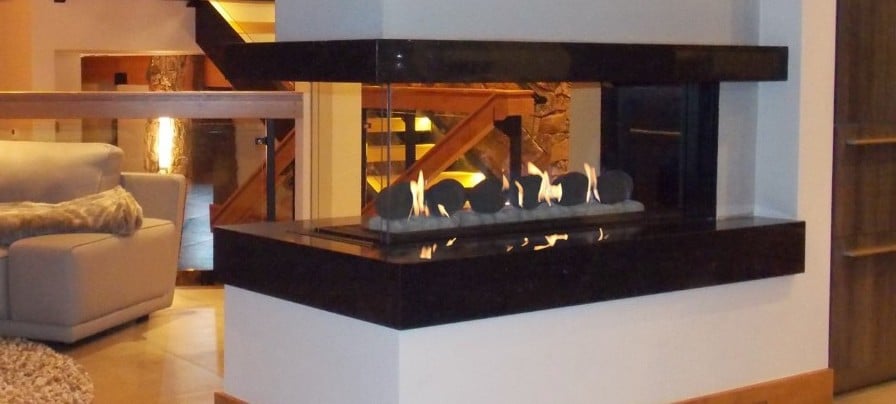 Logsets, Kindling, Branches, Embers
With 14 types of media fabricated to look like natural wood, even long linear fireplaces can offer a relaxing natural feel. They can be mixed with other stone, glass and other media to create your unique vision.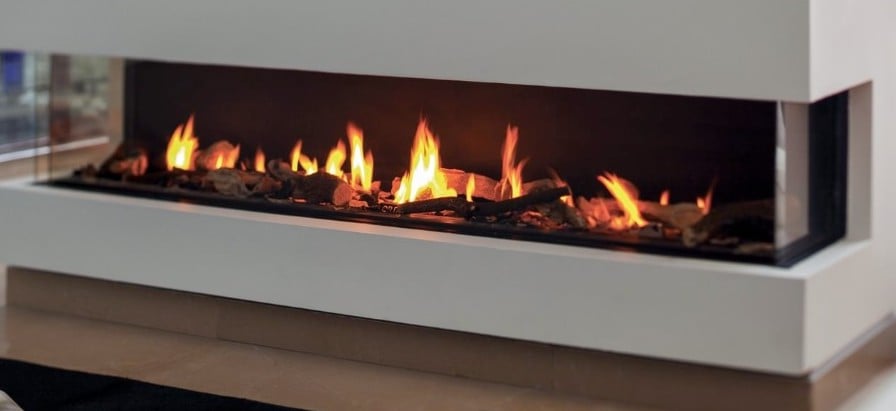 The Wilderness Burner
Unlike all of our other media, the Wilderness Collection Burner is attached to the bottom of the fireplace, and the flame rises from ports within the logs. This exclusive option creates an ultra-realistic flame that creates the ambiance of a wood-burning fire in a way that other gas fireplaces can't match. Log sets are available as Chopped Wood Logs or Chopped Driftwood Logs.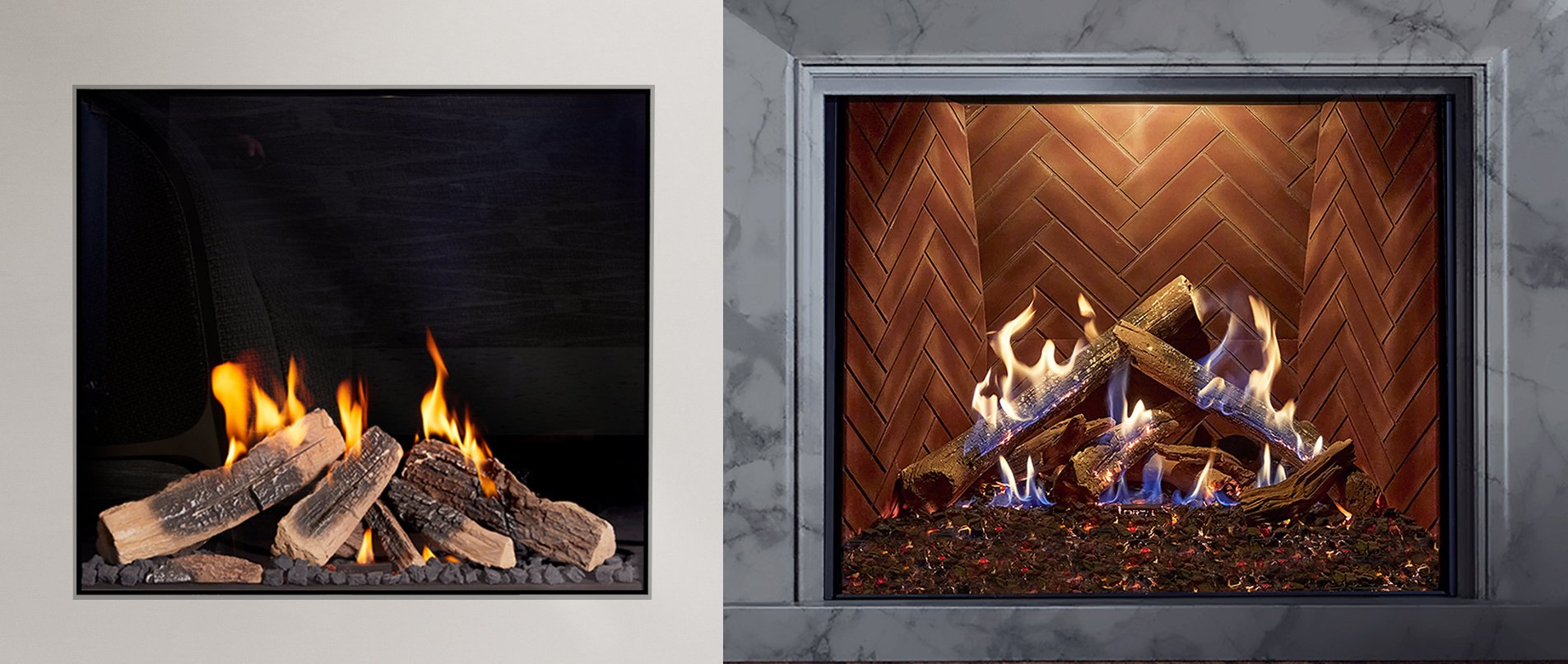 Resources
We welcome you to browse through our wide variety of interior fireplace media options or explore our Wilderness Collection. Installers should also download our placement guidelines to see how the media should be optimally placed in the base of a fireplace.