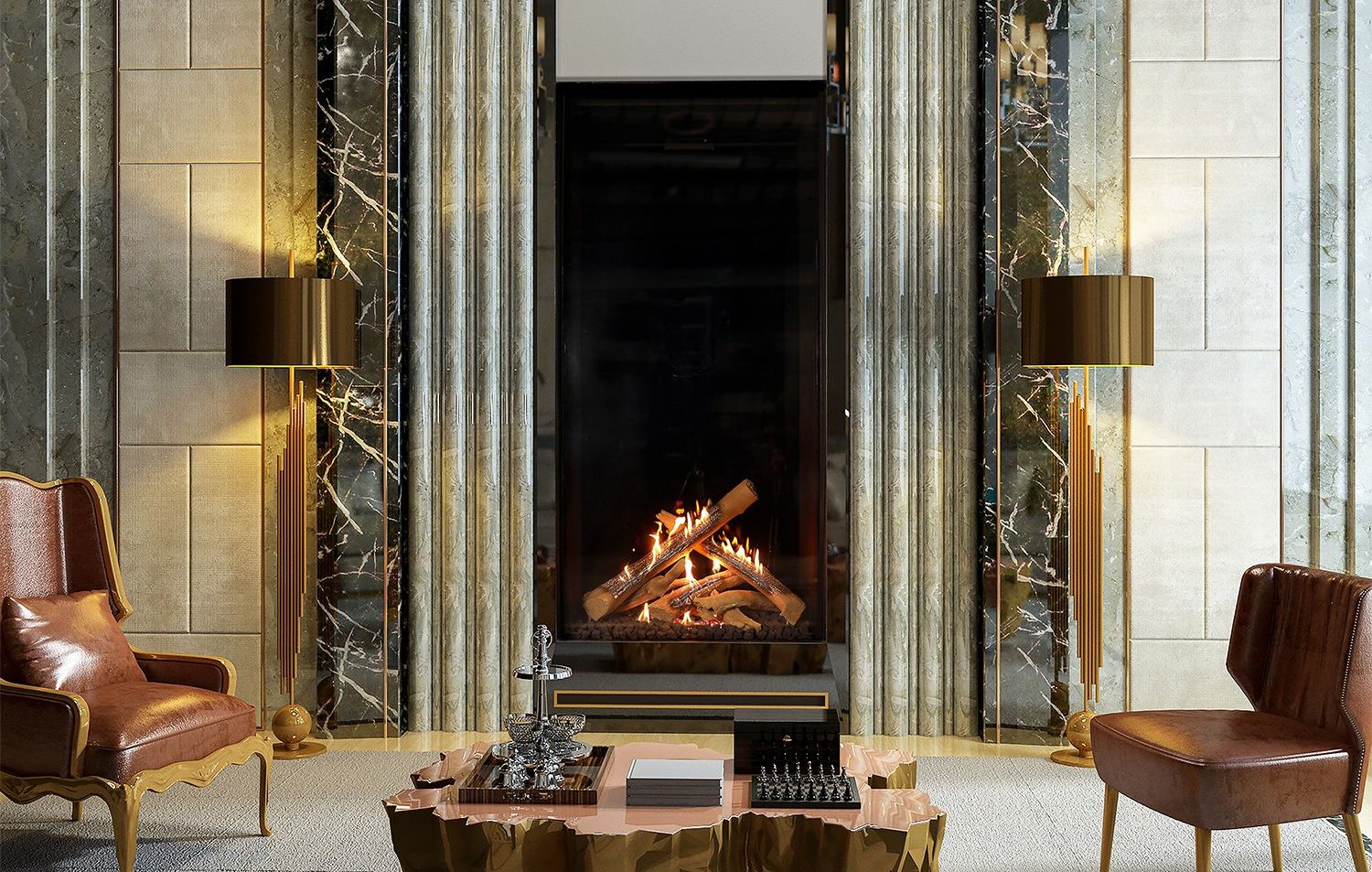 31H with Driftwood Media
Architects and designers include fireplaces in a room design for a variety of reasons. A fireplace is a room's anchor that becomes a primary focal point. It also creates a warm ambiance that's an important of creating a client experience. And a fireplace becomes a central gathering place for people to connect with one another.
When creating a room concept, architects also design with shapes that work together in an integrated way. Where fireplaces openings are concerned, that shape is usually in the form of a nearly square traditional look or in a wide range of horizontal shapes that linear fireplaces have added to contemporary design.
At Ortal, our own designers constantly look for ways to provide you with more options, both in terms of model styles and in ways you can customize a fireplace. And now, there's a dramatic new option available to designers.
The new Ortal 31H features a 31" x 65" vertical profile with an opening that extends to eye level, adding and an entirely different visual perspective to a room.
Like all Ortal fireplaces, there's a degree of flexibility built in that allows an architect to create a look and experience that's entirely unique.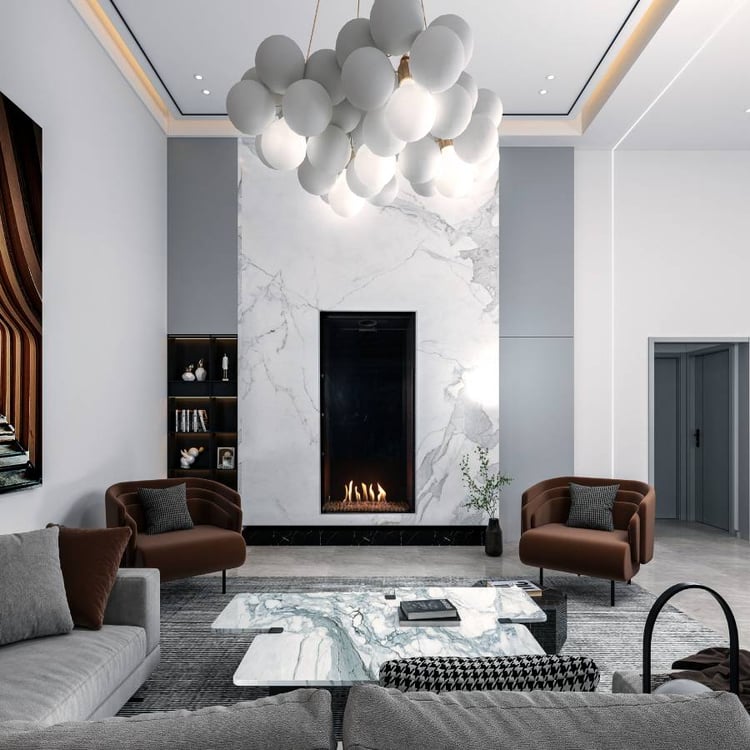 31H Front Facing with Chopped Wood Media
Front-Facing
The 31H can be specified as a front-facing model with a single-sided view. From there, you can choose a variety of background materials, such as horizontal or herringbone brick patterns in several tones. Or for a more contemporary look, choose a reflective
black glass that brings light from the flame back into the room.
Tunnel
This model can also be specified as a tunnel fireplace with a through-the-glass line of sight into another room, to another part of a room, or to the outdoors. Because the opening extends to eye level, the view becomes even more dramatic.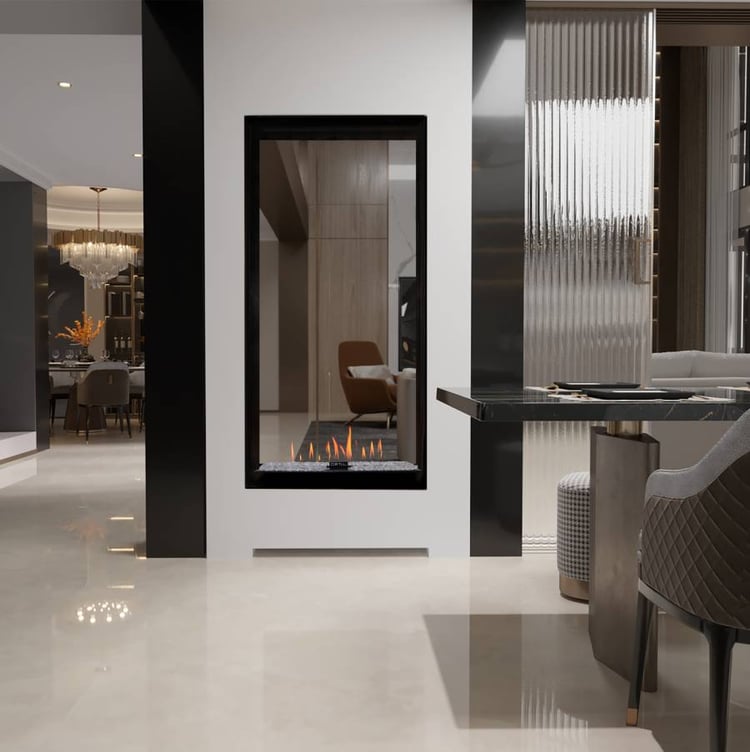 31H Tunnel
Burner Options
The front-facing model can be specified with either the linear Ortal burner for a highly contemporary look, or with the ultra-realistic Wilderness Collection burner with it's through-the-log flame for a more traditional fireplace look. Coming soon: The Wilderness Collection Burner will also soon be available for the tunnel model.
Media
Ortal internal media options can help create a unique style. Options include four different glass media colors, nine types of stone, "cannonballs" in gray or black and a variety of kindling and branch media.
Ortal Advantages
Like all our luxury gas fireplaces, the 31H includes the options, features and innovations we're known for.